Websites to shop men's clothing In India- Single brand and Multi-brand
Menswear always seemed to take a back seat to women's wear online, but not anymore. The online selections for men are enormous, which means men no longer have to select from a sad little pile in the corner of the store. Online shopping was a great invention for men! They don't have to spend hours in a mall hunting for a few rare pieces – they now have it all, 24 hours a day!
First impressions and confidence count today, and even a simple casual event or catch-up with friends is an opportunity to showcase your style.
There are some fantastic online shopping platforms and brands for men in India. The modern shopping experience is a pleasure. The shopping platforms are easy to use, and checkout and returns are usually a breeze. Clothing websites are also a great way to learn the latest looks and imitate the many outfit suggestions for your next occasion.

Single Brand Websites for Men's Fashion
Uniqlo
Marks & Spencer
Zara
Multi-Brand Websites for Men's Fashion
Ajio
Myntra
Amazon
Shopper Stop
Table of contents
Uniqlo
If you wander down the street in the upscale suburb of Ginza in Tokyo, you might come across their flagship store – it's 12 floors high!!! The Japanese fashion giant is now available in India and offers a new take on casual wear for men in India. Selling their in-house brand of stylish yet sedate designs, Uniqlo offers modern Indian guys' new choices. The clothes make you feel like you are on an international campus living a cool, relaxed lifestyle. The quality is excellent, and the pieces are timeless.
Highlights
Huge range of stylish and simple designs
Trendy
Marks & Spencer India
Another successful international player in India selling their well-known British brand is Marks & Spencer. With classic and trendy styles, their clothing is well-made and is a delight to wear. The Marks and Spencer shopping experience feels like a personal shopper has gone through a range of clothes and selected the best ones just for you.
Highlights
Quality materials
Up-to-date designs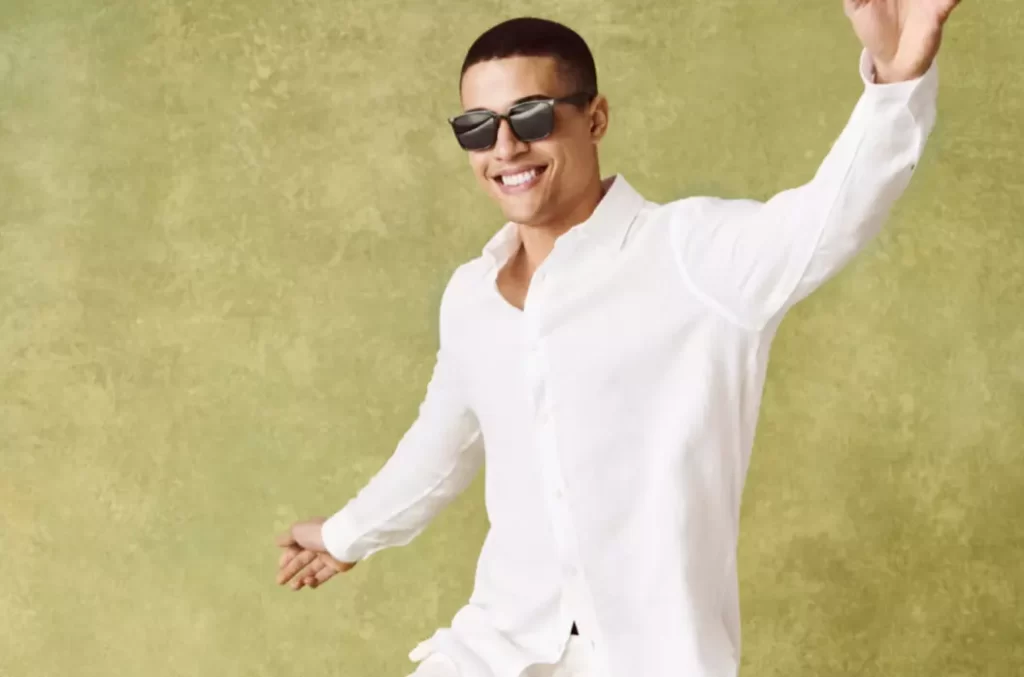 https://www.marksandspencer.in/
Zara
Zara is undoubtedly a fashion-forward mega-brand. It's a destination – it's a lifestyle! Dotted across India are their physical stores, but their online shopping is just as exciting. Their designs change quickly, but as their range is so extensive, you will usually find something to suit your style.
Read: Create Your Signature Style– Style Tips For Men
Highlights
Up-to-date trends
Variety
Good Workwear range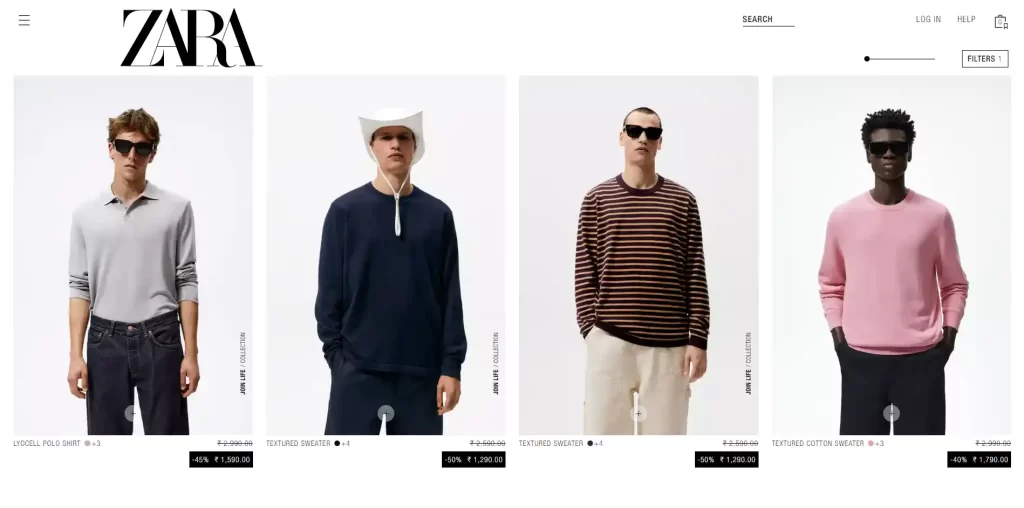 Ajio
It can be a challenge sometimes to get good quality Western wear in India. Ajio is a multi-brand platform with options to suit every budget and taste. In particular, their international brand selection is excellent. If you are in the market for high-end brands, this platform offers men some of the best options.
Highlights
Excellent selection of International Brands
Good Mix of local and International options
Clean design and easy-to-use shopping interface
Brand Hero – G-Star Raw (Gold Brands)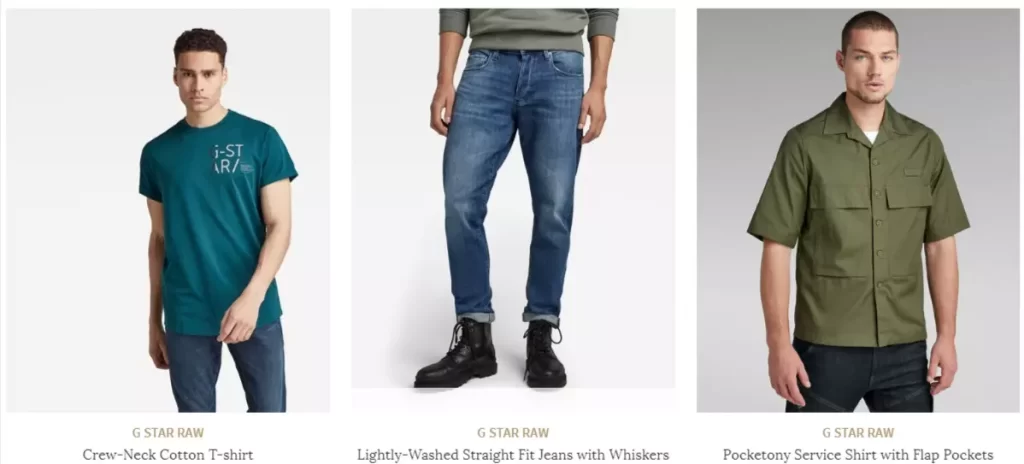 Amazon
Amazon needs no introduction. The bonus of shopping on a site like Amazon is their delivery is fast, and you cannot beat the price and style range. If you have a weird shopping requirement (one pink hoodie with rabbit ears, please), Amazon can usually help. Sometimes the less you spend, the better. A simple outfit you will only wear once for an occasion doesn't have to be designer or expensive. At-home lounge or sleepwear also need not break the bank. Amazon remains the biggest website online shopping platform in the world.
Huge election
Affordable and stylish options
Myntra
Another retail giant, Myntra, is a true success story in the Indian market. Across any city in India, most days of the week, you will see their hard-working delivery drivers racing to deliver another purchase for a happy customer! The affordability and range are one of the best online. The website offers endless options in casual, formal, Western and Indianwear and truly is one of the best websites to shop men's clothing in India.
Highlights
Affordable, easy shopping
Good selection of Indian Wear
Brand Hero – Anouk
Shopper's Stop:
This website offers one of the best ranges of office wear and work outfits for men in India.
Their in-house brands are superb, and the range they offer in terms of colours, style, material, and design is hard to match.
Shoppers Stop is an excellent option for men less interested in trends but more interested in classic, durable, stylish clothing. For those who are not born shoppers, a six monthly shop-up in Shoppers Stop should have you covered!
Highlights
Great range of office wear
Offline stores to browse options
Excellent international and local brand range
Brand Hero – Arrow
So, these were some of the best websites to shop men's clothing in India in my opinion. One or the other websites mentioned above covers every budget and taste. Hope you found what you were looking for. Let me know where do you shop from and which one you think is the best site for men's clothing in India?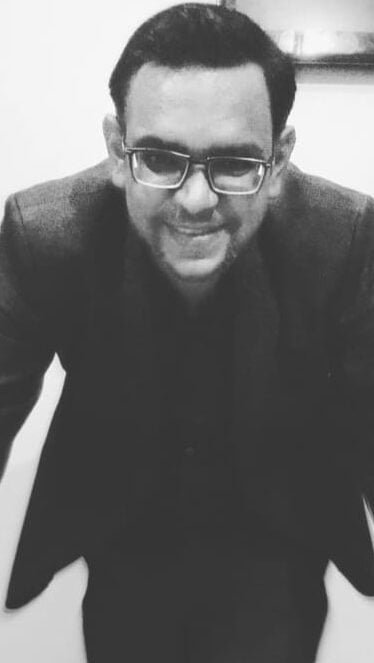 Harsh is the founder of menPsyche. He enjoys using his extensive research and writing skills to communicate ideas and concepts, with the aim to improve people's lives. 
Harsh trained as a Communication Engineer and  published a MSc (Research) thesis, as well as worked in a variety of marketing and consultancy roles.