I was thinking the other day about the women in my life.
I have read many blogs in my time, and I regularly make recommendations to friends and family about great writing and life advice.
There are a tonne of good women's blogs on the Internet – (Cup of Jo, HelloGiggle and Corporette, to name a few).
As the co-founder of a 'male' blog, I thought I could assemble my list of the best female blogs.
The recommendations below go BEYOND the lifestyle, health and wellness scene and highlight some great female blogs (and female-focused websites with blog sections) in some broader domains and genres.
I was mainly looking for female-slanted blogs that may be good for readers for their overall "helpfulness."
I've included my 'Top Choices' for the best female blogs and some 'Special Mentions' for additional good reads.
So here goes – my list of best women's blogs you can recommend to the women in your life too!
1. Savvy Ladies (Financial Education & Resources)
Financial literacy is a vital subject for all of us.
Without these skills, securing a stable future for yourself or achieving all you want is pretty hard.
Savvy Ladies is a not-for-profit organisation that has been running since 2003 and is a highly valuable resource for women.
The website offers a range of information and support services – including a free helpline, financial education programs and an extensive library in their blog section of topical and relevant financial information.
Savvy Ladies offers financial education and encourages the independence of women, which includes preparing for tough times like divorce, separation etc., as well as safe and secure futures for the women, their families and ultimately, the community.
Special Mention – Her First 100k for finding your worth and fighting for your financial rights.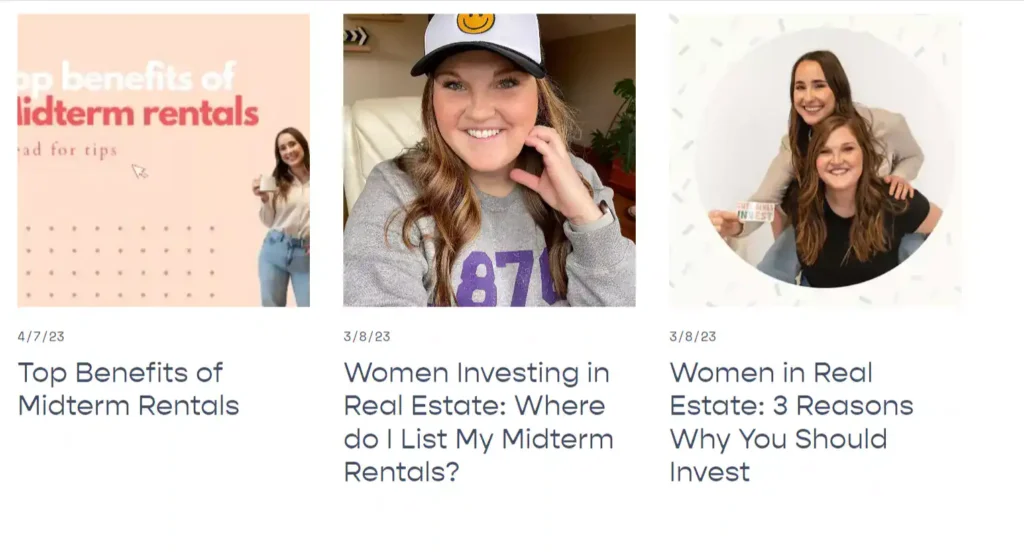 Despite most of us living in houses, real estate investing still seems to mystify some people.
That's why I was impressed by the concept from the team at the Women Investing in Real Estate blog.
With grass-roots interest from women in the general public, a real estate investment blog has grown to cater to women's apparent interest in investing in real estate all over the country.
Owning a house and investing can make a huge difference for a woman and her psyche.
Real Estate can provide additional income, a sense of security, and a feeling of achievement.
Investing, remodelling, leasing, and flipping can create a secure financial future for those who take up the challenge.
Special Mentions – Check out Flippin in Heels and Ayesha Selden for more real estate know-how!
3. Bye: Myself – One of the Best Female Blogs in Travel Landscape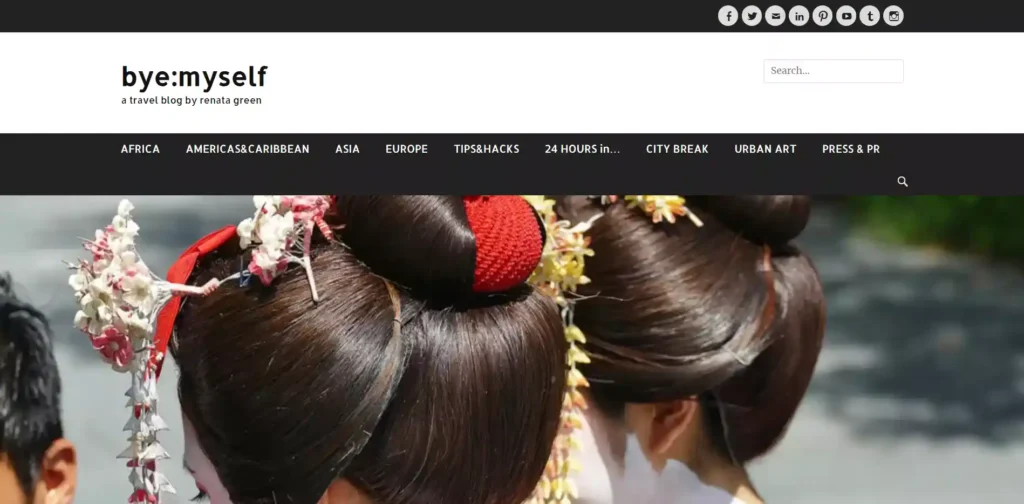 A travel blog specifically aimed at solo female travellers, Bye:Myself is a blog run by Renata and provides insight and some inspiration for those who wish to take off alone and see the sights!
The blog contains a great series called "24 hours in…" as well as destination information and valuable solo travel tips and tricks.
Special Mention – Digital Nomad and Menpsyche Guest Contributor Tianitravels.
4. Sayfty (Safety/Violence Against Women/Health)
Many of the women I know live in India. Although this website is for Indian women, the information provided could benefit almost anyone.
The website includes important resources and toolkits for victims of violence, as well as an excellent blog section covering social change and economic issues relating to violence.
The Sayfty website includes a 'Stories' section for survivors to speak out about their experiences.
It's not always an easy topic to discuss, but this blog on women's issues aims to help women or their friends and families by providing appropriate assistance.
I would say it's a must-read for women and men too.
Special mentions – Women's Aid (UK), Respect (Australia), NCADV (US)
As a blog owner, I know the work involved in creating and maintaining a blog.
And I know it is ideally suited to many women at home with family responsibilities, or anyone who requires a flexible 'work from home' career option. This also stands as one of the exceptional blogs for women over 50.
The blog provides guidance and resources such as a template bundle for resumes, career planner templates, self-development opportunities, job postings and a great blog of relevant career topics for women.
The last few years have seen an explosion of interest in this topic.
This resource could be a lifesaver for some women who are stuck and do not know how to pivot to a new, flexible career.
Special Mention – Career Contessa for career help, resources, courses etc.
6. Stella (Insurance)
Now, I would not ordinarily categorise an insurance company as a 'female blog' however, this is a unique insurance company in Australia providing insurance 'by women for women.'
In a traditionally male-dominated sector like insurance, this company focuses on insurance from a female perspective, empowering women to secure their financial life and futures.
I enjoyed the blog section on Stella and found pages of interesting, engaging and valuable information for women in the not-so-interesting field of insurance.
Special Mention – Life Happens – another insurance provider. Strictly speaking, this is not just for women, however the blog section contains excellent information and real-life stories, plus some women-specific content.
7. All Womens Talk (Lifestyle)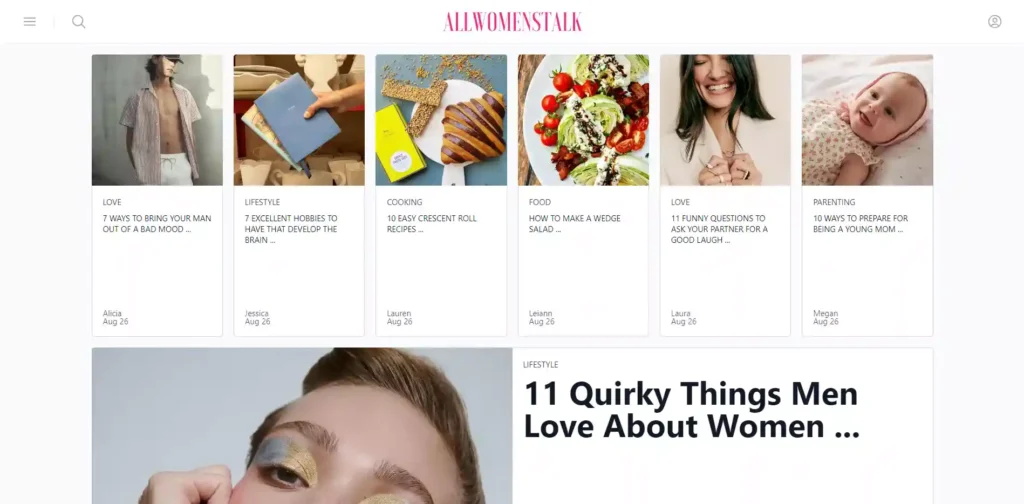 Talk about comprehensive! This blog for women is huge!
What I like about All Women's Talk is the diversity of topics.
Some magazine-style blogs focus on fashion or travel or a narrow set of interests, however, there really is something for everyone here.
The website has been operational since 2005, so you can imagine the enormous list of topics to find something to improve your life.
Like menPsyche, who aims to create "Better Lives for Modern Men," All Women's Talk is a blog addressing the many and varied lives of the Modern Woman.
Special Mention – Women'sWeb, a women empowerment blog plus community (based in India).
Summary
One area of interest online that is not short on content is blogs for women!
I enjoy any type of quality content, and there are certainly many areas of interest for guys to enjoy on these blogs.
This list of best female blogs is for you to recommend to female friends, family, colleagues etc., who you think would benefit from the advice or information.
Now, I haven't read every women's blog, so let me know in the comments what I've missed and who deserves mention.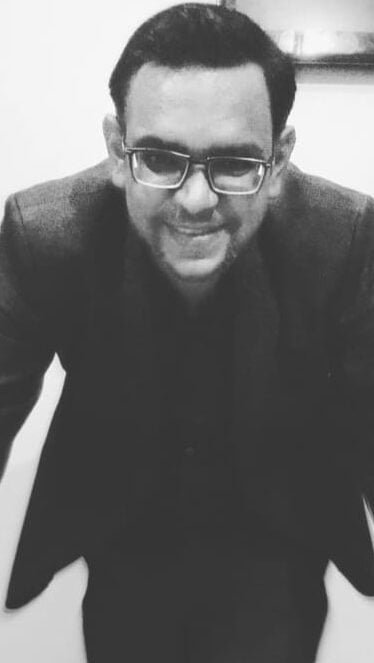 Harsh is the founder of menPsyche. He enjoys using his extensive research and writing skills to communicate ideas and concepts, with the aim to improve people's lives. 
Harsh trained as a Communication Engineer and  published a MSc (Research) thesis, as well as worked in a variety of marketing and consultancy roles.