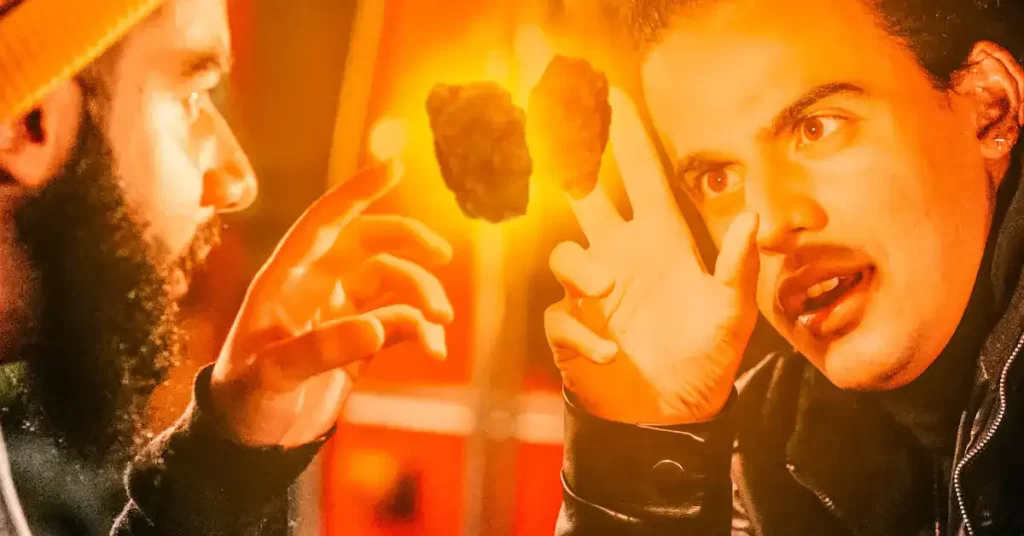 If you are always on the lookout for quality blogs for men and that share actual OPINIONS, can I recommend you bookmark this page (or share it with your friends).
Below I give my opinion on some of the very best male blogs and WHY they are worth reading.
The blogs in the review below are for blogs and websites where the content is primarily written for men and men's issues.
It is surprisingly hard to find men-focused content. There are plenty of male bloggers, of course, who do great work, but male-specific content covering men's unique issues and perspectives is not that common online (or offline!).
A common theme amongst many of the male blogs I reviewed was the mention that their blog is a "no bs guide" or contains "no fluff." Even our very own menPsyche "about" section references the sometimes "unhelpful" generic textbook answers around these days.
So it seems perhaps this is an acknowledgement the audience is looking for 'real' advice and help. (although I suspect it's not just guys who don't enjoy reading "fluff").
The opinions below are my review of the blog's overall "essence" and voice – not a full-blown blog analysis.
Some blogs are so well-established and have such a depth of content that it was quite a challenge to do justice to their outstanding work in a single review article.
Reviews – Top Blogs for Men in 2023
Blogging is still a great way to learn, research, connect and find someone in your "tribe." Along with our own menpsyche.com, there are heaps of blogs that gear their content towards men's issues and interests.
It's not all fashion and hair (although that is okay, too!). Men's blogs cover anything from health to niche hobbies and everything in between.
See below for menPsyche's Best of Men's Blogging in 2023! (Feel free to add any website that you find excellent quality and value in the comments below (and tell us why)
Mens Group (Category – Health, Relationships, Men's Resources)
This website is a great find for those regular guys looking for role models or a community to ultimately be "better" men.
The blog features articles on health, relationships, addiction and more, with an overall focus on self-improvement. Their use of role models is an excellent element of this website. Through hearing about other guys (including successful celebrities), the average guy can learn how to deal with the problem areas of his own life.
They also offer a variety of services and training.
It's an inclusive and friendly space that allows the conversations that many guys search for (and can't find) and a place for connection.
Man Of Many (Category – Lifestyle, Luxury, Automotive)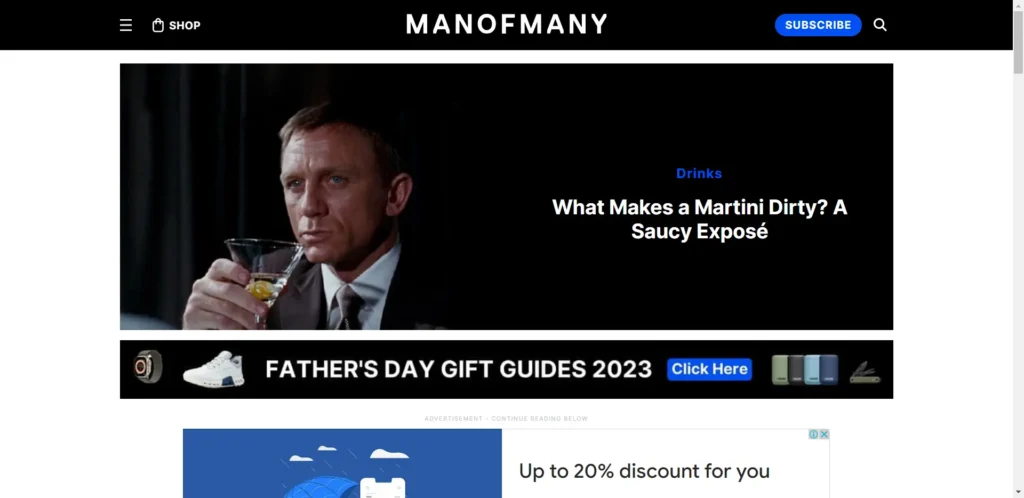 When researching the best male blogs, I sometimes found websites for men that were too niche.
This is not the case with Man of Many.
A highly-awarded, long-running website for all things men, with HQ in Australia, Man of Many covers almost any topic you can think of for every interest a man could have.
The content, while directed to men's interests, is really suitable for anyone from anywhere. (I became addicted to the boating section, for example!).
The broad range of topics from the outdoors, tech gadgets, wine and drinks, the latest movies and television releases, news, advice, and so much more is guaranteed to keep you entertained and informed for hours.
The Gentleman Racer (Category – Lifestyle, Luxury, Automotive)
This is a long-established niche website for guys interested in luxury cars and the lifestyle that matches. It's possible to spend hours on here reading one car review, travel experience or luxury story after the other, so maybe don't read this one at work!
The 'Lifestyle' section alone could be its own website, covering everything from art to technology to shooting. One of the best websites for men who like to dream about or already living the 'high life'.
The Modern Man (Category – Dating & Relationships)
This niche men's blog was created by a dating expert and is all about the "how to" of the dating world for guys.
There is a large amount of interesting, relevant and topical content and resources for guys who need direction and advice in this sometimes tricky area of life. The Modern Man will probably be able to answer questions you have often wanted to ask about dating but didn't know who to ask.
The founder, Dan Bacon, discusses many nuances of modern dating and has years of practical tips and experience to help guys.
Fatherly (Category – Fathers, Lifestyle)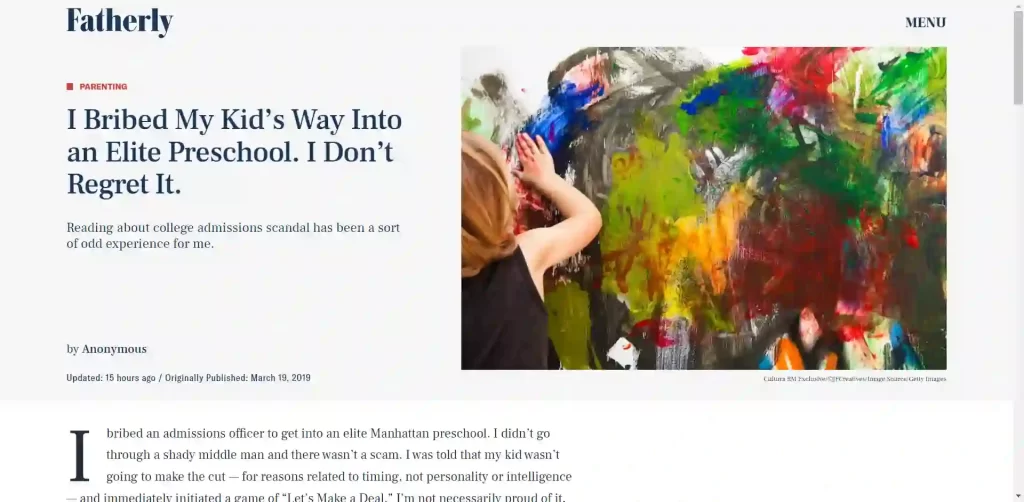 This website, aimed at fathers, covers a comprehensive range of interesting and beneficial content for men and fathers.
Some of the extensive categories covered in this website include Parenting, Health, Dad Bods, Self, Advice, Gear, Money Matters etc.
It's great to see a website just for fathers (considering there are hundreds of millions of fathers, and parenting is kinda important!).
The Good Men Project (Category – Men's Stories; Community)
With The Good Men Project, I get the feeling I get a great range of opinions and experiences from very sensible voices!
What started as a space for men's stories is now a highly successful website with numerous other media offshoots. You can find a community here, plus skill development and an enormous volume of up-to-date content.
One of the most successful resources and best male blogs developed for men.
Urbasm (Category –Lifestyle)
There are some very engaging and unique articles on Urbasm. The writing is highly entertaining, and the content feels fresh.
The creator states the blog aims to help men live well, attempt to be "better", and thrive in an urban environment.
I got stuck on here, wanting to read more of the blog's perspective and see what else they would say.
The Adult Man (Category: Fashion & Style)
As with many of the blogs I found aimed at men, The Adult Man mentions upfront that this site will be a "no bs" zone.
The writers on this blog are highly relatable and humorous. Their guides on fashion and style, in particular, are entertaining and helpful, with wearable outfit inspiration and product reviews for guys.
The Art of Manliness (Category – Men's Advice & Lifestyle)
This well-established, unique, intelligent blog has some great niche topics for guys who need guidance and tips on being a man. It is not apparent (and getting more confusing by the day) exactly what people expect from men.
This website has an enormous back catalogue of anything you can think of that a guy might want or need. It has so much information it is bound to have something you want to know but cannot find elsewhere.
There are hundreds of podcasts, helpful books, plus guides and conversations. Congratulations to the founders – it's a work of art! (Seriously – the design is unmatched).
Fit Men Cook (Category – Health; Nutrition, Recipes)
Probably read this after dinner or a meal– it will affect your appetite immediately, and you may begin to drool otherwise!
Fit Men Cook is a very visual and practical website for guys (or anyone) who needs healthy recipes for a fit and healthy life.
If you cook or need recipes and inspiration, it's a great place to start your journey.
Nomadic Boys (Category – Gay Men, Travel)
It's a sad reality that gay men cannot safely travel to some locations. Nomadic Boys is a blog dedicated to travel for gay men, providing valuable information and insights.
With an easy-to-navigate and well-designed interface, the blog covers destination information, tips and guides, interviews and more from the travelling founders. The founders are one of the top male bloggers.
Sharpologist (Category – Grooming)
A niche website, Sharpoligist, is all about shaving. Given that guys deal with this for a good part of their lives, it's surprising that there are not more experts or similar content online.
Apart from product reviews and information, there are shaving and grooming guides for guys and entertaining blog articles in this niche blog.
The Unfinished Man (Category – Lifestyle, Entertainment)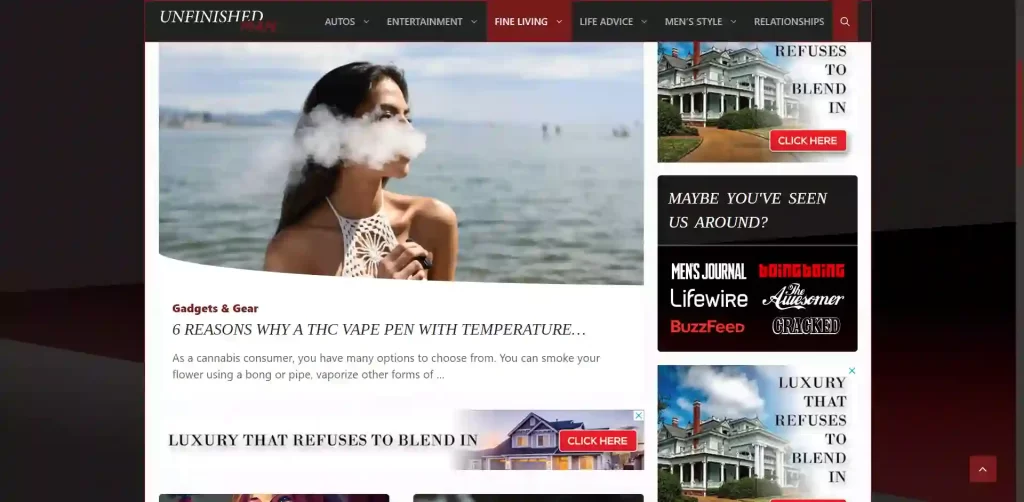 This blog for men has an authentic voice throughout the content. It covers some really quite distinctive titles and topics that could be of interest to many guys.
The main categories are auto, entertainment, fine living, advice, style and relationships. But, within these categories, the blog tackles some interesting issues. It doesn't just deliver the usual or expected take on men's issues.
AlphaM (Category – Lifestyle; Advice)
Sometimes, the 'World of Men' can get a little serious and bogged down with 'advice.' This website is all about advice – but it's delivered in a relatable and often humorous way, so the issues are addressed, but it doesn't feel like it's all downhill.
The founder relates his own personal and business struggles too.
MenPsyche (Category – Health/Mental Health; Lifestyle; Resources)
Yes, we are including ourselves here! We at menPsyche are attempting to provide a health and lifestyle blog relating to men's issues and a place where guys can share their stories.
We hope they can find helpful resources and solutions for their problems and improve their lives.
We are based in India, but much of our content could be for anyone, quite frankly!
Let us know below any blogs we have missed – and why you are recommending them.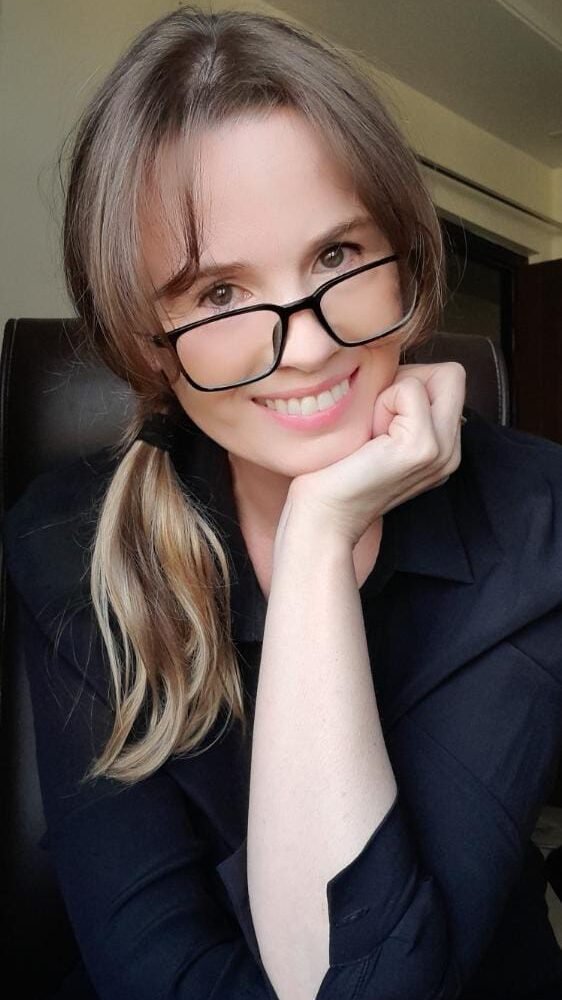 Jennifer is the co-founder of menPsyche. She holds an Applied Science degree in Public Health & Health Promotion and authored the 'Personal Disaster' book series. 
Jennifer has a vast range of experience across many domains, including extensive international exposure.