Tired of Cooking? Try 'assembling' instead.
I do not like cooking. There, I said it. I have to eat though. So what to eat when you hate cooking? Is there an option for those of us who either do not enjoy it, are time-poor or just lazy? Jump to the meal ideas
Table of contents
'Pressure' cooking
I feel like cooking shows these days are at saturation point. Every chef, celebrity or wannabe celebrity has shown us the way to perfect health and the matching lifestyle. But what's the point of cooking to a professional standard? What's the point of cooking at all?
The focus of many shows is on the 'perfect' organic, ethically-sourced ingredient that can make us take the eye off the ball. What about nutrition? What about fueling the body? What about time and money?
My meals these days are made to look professional and unique, without hours in the kitchen, hours sourcing and preparing ingredients and hours or days learning and practising highly skilled techniques.
I remember noticing more and more cookbooks released a few years ago with titles like "only 5 ingredients" and "meals in under 15 minutes"; a kind of antidote to the complexity perhaps. It's also salient to remember that not everyone likes to cook. I certainly do not relate to those people who cook after work to 'relax.' I reluctantly cook to stay alive.
Don't Like cooking But Have to. don't worry!
If you can't cook or do not enjoy it, it is not a cause for concern. Firstly, just admitting this fact seems to take the pressure off. I approached my situation and skill 'deficiency' by firstly identifying what I can do instead.
For example, I can boil, fry and oven bake most things in my fridge and pantry. Then I check; if I have basic kitchen equipment. These days there are lots of multi-task, high-tech cooking technologies. But again, if you are not into cooking or do not enjoy the process, even these amazing gadgets are often of any use.
You can then decide what you like to eat and find the ingredients in your budget. Now just think about how to make the most of them given your skill level.
I was always amazed that in many of the cooking shows, nutrition did not always seem to be a big part of the dishes or recipes. Of course some shows focus on 'healthy' cooking, but overall the centre point of the shows generally seemed to be on taste, presentation and quality of ingredients.
These are all great parts of cooking – if you are healthy, and have the time, budget and the inclination to cook.
Like me, you may not be that interested in nutrition either, however, a nice side effect of not overly processing and cooking some foods is that they seem to actually have some nutrients left in them by the time you eat them!
Many healthy ingredients actually taste very good and do not require a complex sauce or fancy accompaniments in order to make them edible. However, if you feel your body's nutritional requirements are not met, you may find multivitamins helpful. Check out our recommendations for best multivitamins for men in India.
Coming to the topic again, now what to eat when you hate cooking?!
Assemble your meals
Assembling is the answer for lazy cooks, uninterested cooks and unskilled cooks.
Your life can become so easy just by grabbing a few individual ingredients (with some very minor 'cooking') and some store-bought sauces where necessary. Many meals can literally be made in less than 5 minutes.
Tinned salmon and tuna are excellent foods, do not require cooking and are thrown into a bowl of salad to make an instant meal. Simple mayonnaise or olive oil dressing or just lemon juice can be added.
Boiled eggs, cheese blocks, avocados and vegetables are another example. A super easy meal for single guys, office-goers and people who don't want to spend eternity of time daily in the morning to figure out what to cook.
Yoghurt, nuts, seeds, and fruits are a dessert made in about 1 minute.
A simple barbeque can involve minimal skills and cooking time and again be added to a meal without much skill.
Pizza can literally be made in about 5 minutes under the grill instead of the oven.
I find it helpful to pre-cook some basic items once or twice a week. Boiled eggs, rice, quinoa, beans etc make easy items to cook and store for a few days.
Ground meats are often very quick to cook and added to lightly cooked vegetables, and perhaps sour cream or similar products, to produce a surprisingly tasty 'cooked' meal.
Simple 'breakfast' assembled meals (eggs, bacon, vegetables, cheese, yoghurt, milk etc.) can be eaten any time of the day too.
These were some very easy recipes when you don't like cooking but have to. You can also try using an app to manage recipes and plans.
Another thing I resent about complex cooking is the wastage of a whole host of ingredients that I can only use in one dish. I keep them in the pantry for 3 years, and then regrettably I eventually throw them away.
Most of my assembled meals therefore only contain salt, pepper and a few herbs and spices. So now when you feel like a tasty, complicated, expensive dish – go to your friend's house!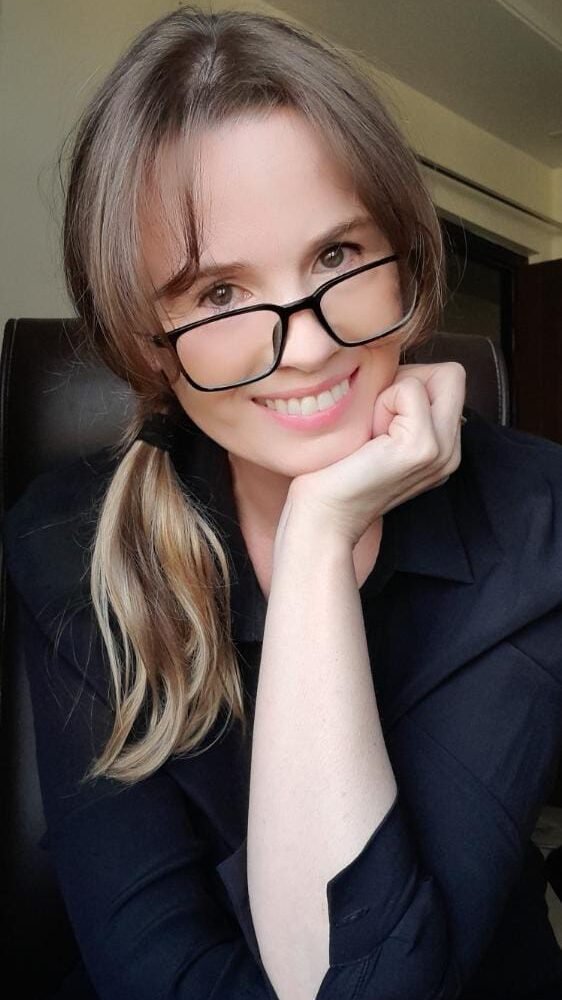 Jennifer is the co-founder of menPsyche. She holds an Applied Science degree in Public Health & Health Promotion and authored the 'Personal Disaster' book series. 
Jennifer has a vast range of experience across many domains, including extensive international exposure.