Grab your Free Life Reboot Guide Here
FAQs
How can I restart my life? / How to Start Over in Life?
A good place to start is by conducting a Mini Life Audit. It doesn't need to be complicated. A simple list will do – Figure out what you have and where you are right now.
Once you are clear about where you are, a plan can form about the direction you want to head in and the resources and steps needed to make that happen.
Without this clarity, starting again is difficult. Restarting your life can involve a crisis, which can mean you have your back against the wall. 
It takes enormous fortitude to start your life again.
Try to begin by clearing the way forward with the reality of your situation.
For those who require additional help – see the WING System and Mini Life Audit chapters in the book – Personal Disaster (Volume 1).
How to start over your life with nothing? / How to start life again from zero?

In some ways, you are lucky. Yes, you read that right. Many people simply can't restart their life or change their dire circumstances because they have something to lose.
I'm not saying what happened to you is lucky – or that you deserve what happened.
But in the context of starting your life over, having nothing means you might be at rock bottom. And this is sometimes easier than hanging onto a few parts of life, as this can be a more complex place to start the life rebuild.
So you have nothing – that means everything is on the table!
I know the almost unbearable feeling of being in this position – but I also know the lightness of being able to consider any option to move forward.
I'm not saying it's easy, but it's a reality, unfortunately, for many people.
What does rebooting your life mean?
Rebooting your life means a 'do over.' It can mean a total restart of your life or just one aspect.
A life reboot can be a significant undertaking. It may mean starting all over again from scratch – where you live, your relationships, your work, your dreams, your possessions – yourself!
It may be a big reboot or a small one – a total overhaul or perhaps you just need a change of scenery or career direction.
For many, it may be a case where you have been forced into starting your life over due to a crisis or loss.
A reboot can take everything you have and test you like nothing else. 
But rebooting also has the potential to improve your life dramatically and turn you into someone you never thought you would be!
Is it too late to restart my life?
Restarting your life at a later age will not be easy for many reasons.
You might have the resources and experience now, but your drive and energy have left the building!
Restarting your life may be necessary, however,  depending on life circumstances. In this scenario, it is never too late to start over again.
Your life may drastically change from what you thought it would be. A quiet retirement may turn into a never-ending work schedule. A health challenge changes your travel or relationship plans.
However far you are down your current life path, restarting your life can be done. The success or speed will not be the same for everyone.
 
But most people do have the ability to determine at least some of the aspects of their life direction, however dire the situation may seem.
How to restart your life at 30?
Your thirties can be weird! You might find yourself in a "no man's land" – caught between leaving your education and early adulthood and just before you want to 'settle down.'
There is a lot of pressure in this age group. Restarting your life at this pivotal age of modern life can be daunting.
The good news is, in your thirties, you are still very young but have experience and perhaps some resources to begin to build your life again.
Restarting is never easy, but your thirties may offer an opportunity that others don't have – either they have already set themselves down a path in life or have not even begun!
How to restart your life at 40?

Many people have to face a new life direction in their 40s.
Relationships break downs, health concerns may come into play, and careers are changing fast these days, all causing the forties to be a potentially tumultuous decade.
You might be in between two caring roles  – children and parents.
There might be a more complex set of barriers and responsibilities for people in their 40s compared to other decades.
The good news is that your resilience, resources and experience can work together.
Even if you have none of the above – restarting in your 40s can allow you to have a 'second life' while still energetic enough to enjoy it! 
How to restart your life at 25?

Restarting your life at 25 should be relatively easy, right? You haven't had time to accumulate a lot of baggage and have almost no responsibility.
Your biggest challenge may be in your head. Starting life again at this age can be extremely disappointing. You may face mental hurdles rather than physical or logistical ones (although any challenge can happen to anyone at any age).
Perhaps you faced a health setback. No faulty of your own. And here you are – back at square one.
You might have to start again before you even have a chance to begin your life as an adult!
Restarting your life in your 20s can be a shock and a set back but also an unexpected opportunity you may not appreciate until later.
How to reset your life in a day?

Resetting your life in a day is possible – if you are out of a crisis and have the 'space' to realistically assess your situation.
Sometimes it just takes one wise quote or suggestion from someone to see that you can rebuild or restart your life – if a mindset block prevents your progress.
If your situation is more complex – a whole day of planning can at least get you facing in the right direction to begin to take the necessary steps to change.
If you are lucky to happen across the famous 'lightbulb moment', resetting your life in a day can happen.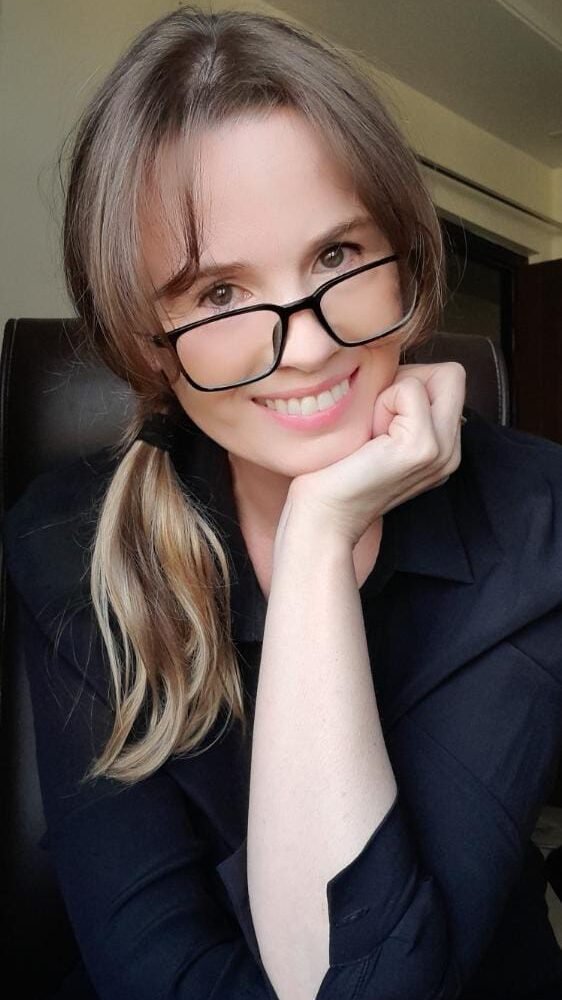 Jennifer is the co-founder of menPsyche. She holds an Applied Science degree in Public Health & Health Promotion and authored the 'Personal Disaster' book series. 
Jennifer has a vast range of experience across many domains, including extensive international exposure.