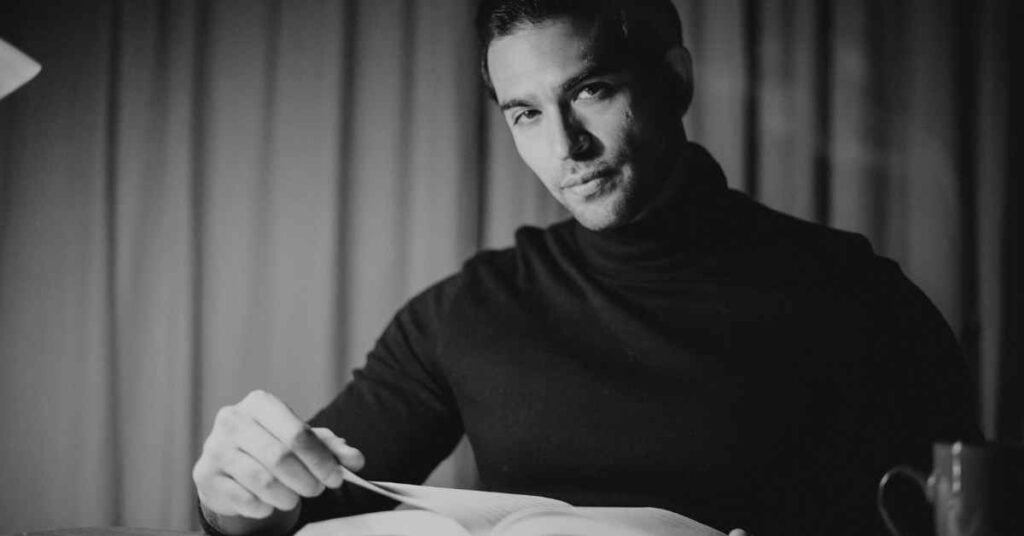 This resource by menpsyche.com collates a range of services and helpful resources for men available in India and worldwide in areas such as crisis helplines, health and fitness, personal development, de-addiction, coaching, fatherhood, divorce, men's rights and much more.
We have also included a section on Self Improvement for those who wish to improve their skills, knowledge and image. We hope you find it helpful.
It is so easy for guys to feel alone with their problems. It's not your fault – your social conditioning may mean you were not encouraged to seek help. But there are places and services out there for you. Whether you need a support group, health advice, or mentoring, or you want to work on yourself and your skills, we have put together the ultimate resource list. You are NOT alone.
Throughout the stages of your life, you may need to seek help from time to time. Maybe you are a student, or a new father or facing a health career crisis. Whatever help you need, there are many groups and services to guide you on your way.
Follow the Directory below to find services and resources for men across Indian and worldwide.
Important- Menpsyche.com does not endorse any of the services and resources listed below. This list is for information purposes ONLY. Please conduct your own research and use your discretion when deciding whether a service suits your situation.
Directory
EMERGENCY
HEALTH
RELATIONSHIPS
COUNSELLING / SUPPORT / RIGHTS
Support Groups
SELF-IMPROVEMENT
PUBLICATIONS
Crisis/Helplines
AASRA – Providing a listening service and crisis intervention for people in distress, suicidal, lonely etc. Free, confidential, 24/7 Helpline. English & Hindi (Head Office – Navi Mumbai).
Sumaitri – Crisis intervention, 7 days a week, depression and suicide. Phone Helpline and email address provided for written assistance (Head Office – New Delhi).
Vandrevala Foundation – Free Crisis and Mental Health Helpline 24×7 via call or WhatsApp via non-profit with over 1 million calls to date. (Mumbai)
Fortis Stress Helpline – A 24-hour emergency service in 15 languages – Call 083 7680 4102
Spandan – 24×7 Suicide prevention helpline. Free and Confidential service. (Indore)
One Life – 24×7 Confidential crisis support and suicide prevention. Help via phone, chat, email or video in multiple languages (Hyderabad).
LifeLine Foundation – Free Suicide Helpline, 7 days a week. NGO providing confidential and non-judgemental assistance (Based in Kolkata)
Sanjivani (Jabalpur Police initiative) – Suicide helpline with assistance from Doctors. Helpline numbers – 1253, 0761-2626622 or email to sanjivanijabalpur@gmail.com
Hitguj – Free, 24×7 confidential helpline service with psychologists (Mumbai)
COOJ Mental Health Distress Helpline – Free service. Both phone and email communication are available. Languages English, Hindi and Konkani (Goa)
Jeevan Helpline Suicide Prevention – Confidential helpline service, 7 days a week, both call and email service available. (Jamshedpur)
Thanal Suicide Prevention Centre – Free and confidential service for distressed people at risk of suicide. Phone helpline or written correspondence via email available (Kerala)
SAHAI Helpline – Phone Counselling for young adults with emotional upheaval – Call 080 2549 7777, 098 8644 4075
Kashmiri Life Line – Free, confidential Helpline for mental crisis and emotional distress. Assistance via call, email or one-on-one chat (Clinic in Srinigar).
Roshni – Confidential, free Helpline for distressed and suicidal persons (Hyderabad)
The Samaritans Mumbai – Helpline for distress and suicide 7 days a week, limited hours (Mumbai)
Saath – Free and confidential suicide prevention helpline via phone, email or face-to-face operating 7 days a week (Ahmedabad)
Parivarthan Counselling Helpline – Free phone counselling helpline with trained, multi-lingual counsellors (Bangalore).
Maithri Kochi – Emergency Helpline 7 days a week via call or email. (Clinic in Kochi, Kerala).
Sneha – 7 days a week, confidential and free unconditional support o phone or via email (Chennai)
Sanjeevani – Limited hours Helpline or email service for depressed or distressed persons. (Clinic – Thiruvananthapuram, Kerala)
Connecting NGO – Distress helpline 7 days a week via call or email (Pune)
Maitra Helpline – Helpline for emotional distress with trained, confidential staff. Phone and email service. (Mumbai)
Government Help-
Police Emergency Number India – 100
Health Helpline – (check States for details) – 104
Helpful Resources For Men's Mental Health
Men's Minds Matter– Based in the UK, this service offers men tips, self-help and suicide prevention information.
HeadsUpGuys – An international resource for men facing issues such as depression. Therapists and resources are available.
Snehi – Men's Mental Health Support and Counselling Service since 1994. Includes any psychological or emotional issues such as exam stress, family problems, marital issues, domestic violence, discrimination etc.

Sanjivini Society for Mental Health – Free counselling for adults (New Delhi)

Jeevan Aastha helpline – Mental Health Counselling for various issues including crises, addictions, physical or mental illness, relationship stress and career or study problems (Gandhinagar).

Mind Matters Circle – A men's mental health support group based in Chennai. Offers online and offline support, including a WhatsApp group and meet-ups. Contact mindmatterscirc@gmail.com
Kiran – 24×7 Men's Mental Health Hotline (National) run by the Ministry of Social Justice & Empowerment – 1800-599-0019. The service offers free support to persons in distress and psychological crisis, first-aid and mental health support in 13 Indian languages.
Movember – An international organisation that tackles various men's health issues globally, focusing on suicide, cancer prevention and regularly lists helpful resources for men..
Physical Health & Fitness
For Diet & Exercise–
1. Healthify Me – An comprehensive health App aimed at an Indian audience that includes weight loss advice, tracking of health metrics, recipes, professional advice, health information, an Indian food database, exercise programs, etc.
2. Healthy Diet Information – Extensive information about nutrition, weight loss, food types, storage and handling, and life-stage dietary requirements from the Indian government's National Health Portal (NHP).
3. Fittr – An App with diets and workout plans, videos, progress tracker, community and coaching.
For Disease Prevention–
1. Healthy Heart Tips – 20 tips from cardiac specialists at Narayana Health
2. Indian Heart Association – Information about Indians and heart disease susceptibility.
3. Diabetes India – Articles and news about diabetes causes, complications and treatments.
4. Diabetes Information – Information on the symptoms, causes, diagnosis, management and complications arising from diabetes from the National Health Portal (NHP).
5. Cancer Information – Article discussing the common cancers in India Men.
For Sports & Hobbies-
The Art of Living – Yoga asanas for men, free workshops and training
Yoga4Men – Online yoga courses, programs and retreats (including in India) specially designed for men's bodies, addressing tightness in common areas like hamstrings, shoulders and hips.
Indian Bodybuilding – Articles and Information on bodybuilding, training and workouts, professional advice and associated products and supplements
Golds Gyms – With over 100 gyms across India, they offer various exercise and wellness programs, personal training and a variety of accredited fitness-related accreditations and courses.
India Hikes – India's largest trekking company offers organised treks and an extensive database of information and videos.
ASICS Running Club – India – Club promoting the activity of running in various cities across India and assisting its members to achieve their goals in the sport.
Also Read: Hobbies For Men In Their 20s, 30s, 40s, And 50s
Fatherhood: Online Resources For Men
MeetUp Single Dads Groups India – support and social groups for single fathers in India
The Village for Single Parents – A support group for single parents in India
Indian Parenting – a resource for parents, including articles, guides, message boards, single-parent advice etc
Fathers.com – International resources with articles, guides, support and advice on fathering.
men's support groups for divorce
MeetUp Newly Divorced Groups – Social and support groups for the newly divorced in India
MeetUp Divorce Support – Divorce support groups across India. (If you can't find a group near you, you can start a new group on MeetUp to help others in your locality.)
Rematch – Community for widowed, divorced, complicated relationships.
Men's Rights
Vaastav.org – An NGO (based in Mumbai) working for Men's Human Rights and a free society. Local and National Helplines, counselling and resources are available.
Sahodar – Free legal advice for me. Forum/support group. One of the most helpful resources for men to understand their legal rights in India in all facets.
Men's Rights Association – Supporting Men's Rights & Gender Equality in the community.
Voice for Men – Articles and information about men's Rights in India.
Save the Indian Family (SIF) – Group of NGOs involved in Men's welfare and offer helplines, meetings and resources (See Also associated resources – https://www.facebook.com/PurushAyog/; Daaman; http://www.menwelfare.in/ )
Counselling & Therapy
iCall – Free, confidential counselling for anyone all across India offered in a range of Regional languages. Emotional support for callers via chat, email or phone call.
Manastha – Online psychologists, therapists and other health professionals available for counselling on an extensive range of issues relevant to men, including relationships, family, career, anger management, addictions, personal growth, spiritual growth, anxiety etc. Service is online via chat, video call or phone call.
Prathyasa – Counselling service for all types of relationships and life problems. (Kerala)
MindWorks Counselling – Counselling service, men's issues, free testing for mental health problems.
Mindspace Club – Online counselling available from clinical psychologists who address issues such as job loss, single parenting, bullying, societal pressure, and a range of life, family, health and career issues.
Talk to Angel –Counselling services in India for various life and health issues, including mental health disorders, personality disorders, midlife crises, chronic pain, phobias, LGBTQ, physical health, workplace issues, etc.
Felicity – Counselling and therapy services with a qualified team. Services is via chat, video or audio and is in Indian Regional languages and English. Help is available for mental health issues, relationships, stress, depression, anxiety, and LGBTQIA+.
Amaha – Mental health counselling online from a range of health professionals. Services also offer couples counselling, community support and a self-care app. (Banglore)
CareMe Health – Online counselling for a range of mental health issues. Individual, couple and group therapy is available. Free assessments are available. Community questions for PTSD, OCD, Relationships, Depression, LGBTQIA+
Helpful Resources for Men who are searching for De-Addiction Services
Hope Trust India – Experienced, holistic treatment centre. Gender-sensitive service for men, women and LGBTQ. It also provides counselling and mental health support.
Chaitanya Institute for Mental Health – Leading addiction and psychiatric care centre in Western India (Pune, Goa, Kerala)
The Akal Deaddiction Centre – Addiction treatment centre (Centres in Punjab and Himachal Pradesh)
Moksh India – Treatment for addictions and also mental illnesses. (Nashik)
Naya Savera – De-Addiction Centre in Noida
Anti-Violence Programs/Resources
Roshan Mansukhani – An Anger Management therapist using innovative music therapy (Mumbai).
Mumbai Psychiatrics Clinics – Anger management skill development and improved thought processes.
Sexual Violence Against Men – Article from the Legal Service India E-Journal discussing the issue of sexual violence against men in India
MenEngage Alliance – India – Community campaigns and advocacy working with boys and men for a peaceful society.
Men Against Violence and Abuse – Provides education, capacity building and awareness for boys and men about gender inequality, discrimination and violence in society.
Men for Gender Justice (The Azad Foundation) – This program aims to increase knowledge and skills for men to act against violence against women and understand topics like masculinity, gender and patriarchy.
LGBTIQA+
LGBTQ India Resource – One of the most comprehensive online resources for men with support groups, shelters, publications and a long list of relevant community information and services.
The Humsafar Trust – The Humsafar Trust has been working for LGBTIQA+ rights for over 25 years. The online portal is available with resources and community projects.
Gaysi Family – An online platform for people from the Sub Continent who identify as LGBTIQA+ to share stories and experiences. Lifestyle topics covered and a list of support groups.
Ya All – Providing advocacy, health education, and research, among other endeavours, for the LGBTQIA community.
Sahodaran – Working for men's sexual health issues for nearly 25 years, the organisation provides community outreach, media advocacy, legal reform, and education programs (Chennai).
Queerala – Organisation supporting the Malayali LGBTIQ community. They provide information in Malayalam and English, and services include a helpline, news and articles, education and support and showcase the community's artwork.
LGBTQ Chattisgarh – Provides education and awareness workshops, and training on LGBTQ issues across the community. They also organise and host social events.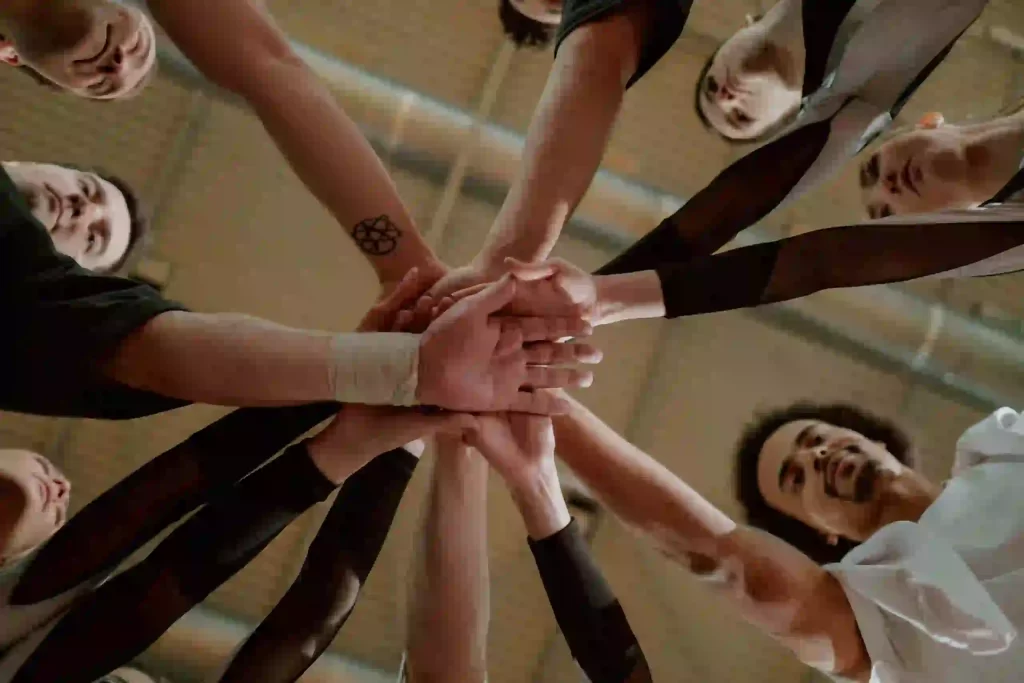 MeetUp Men's Social India – A variety of social groups across India just for men
Healing Studios – A range of support groups, including stress, anxiety, depression, PTSD, body image, weight loss etc. for Indians and NRI's. Group members come from all over India and worldwide. (Mumbai)
Mens' SHGs (Self-Help Groups) – The Indian NGO Network (INN) assists men in forming small self-help community groups in Chennai and surrounding localities.
NRIs: Online Resources
Worldwide-
Non-Resident Indians Online – A list of Indian organisations assisting NRI's in the following countries – the United States, India, Australia, the United Kingdom, Japan, Singapore, New Zealand, Greece, Netherlands, Canada, plus the Middle East and Europe.
Australian Resources
MensLine Australia – Free phone and online counselling for men in Australia. Qualified counsellors provide 24/7 assistance on various topics for men, including relationships, addiction, family violence, mental health, stress, anger management and general health and well-being.
Beyond Blue – The most well-known mental health organisation in Australia, operating for over 20 years. Services include a 24/7 helpline, chat, forums and information and education.
Lifeline – Non-judgemental, supportive crisis helpline in Australia available 24/7. Chat and text services are also available.
Top Blokes Foundation – Provides programs and education for boys and young men in Australia to increase respect, empathy and resilience and reduce the incidence of mental health issues, suicide and risk-taking behaviours.

BlackDog Institute – Research and awareness for mental health issues. The community portal is available via web login.
Canadian Resources
Canadian Men's Health Foundation – The service provides tools, support and resources for men, including checklists, resources guide, podcasts and general health topic education.

Multicultural Health Brokers – Support and health information for immigrant communities in Canada. They offer a South Asian Men's Support Group program for those in the Edmonton area.
Talk Suicide – A crisis helpline in Canada offering 24/7 phone assistance and an option for text support.
Canadian Centre for Men and Families– Runs several online programs free of charge across Canada.
United States Resources
Man Therapy – a variety of education and resources for men's health mainly aimed at men in the United States.
988 Suicide & Crisis Lifeline – A confidential and free 24/7 crisis helpline in the United States for anyone in distress or who needs to talk to someone.
Stayhonest.org – Supporting and affirming the LGBTQIA+ community and youth.
United Kingdom Resources
Men's Health Forum – Improving the health of boys and men through advocacy, education and awareness raising, research, training, health advice and information.
Calm (The Campaign Against Living Miserably) – The service offers a helpline and webchat for crisis support, articles and information about men's issues, and community events and awareness campaigns.
Samaritans – A free 24/7 crisis assistance service via phone, email, letter, in person or utilise their self-help app.
Self Improvement Resources for Men
Life Coaches – India
Ashwani Deswal – Life, corporate and mindfulness coach who also offers a life coach certification program.
Milind Jadhav – Experieceined, certified life coach assisting people with life's daily challenges.
Satish Rao – Life coach and author, offering life coaching and masterclasses.
Sahil Kumar Nagpal – Offering life coaching, corporate training, workshops and seminar.
Courses & Skill Development
Urban Pro – Online Personality Development courses for men and women
The Science of Well-Being by Yale University – One of the most popular personal development courses of all time, this free course offered via Coursera covers misconceptions about happiness, expectations, biases and strategies to overcome problems.
MensGroup – An international men's service that provides support and coaching for relationship breakdowns, communication issues, life purpose and motivation. They hold self-improvement courses and retreats.
Spirituality / Retreats
Illuman – Global NGO with programs and groups for men to understand themselves in male-only environments.
Krishnamurthi Foundation – Extensive library of books, education and lessons on the philosophy of well-known spiritual teacher J. Krishnamurthi. Small group study retreats designed to learn and escape the daily routines of life are run out of their centre in Chennai.
Isha Yoga Centre – Founded by the popular spiritual guide, Sadhguru, the centre offers programs with various forms of yoga (including yoga for children), a meditation hall, onsite accommodation, events and festivals (Coimbatore).

Vipassana International Academy – Not for those opposed to strict regimes, the centre offers self-transformation by eliminating the causes of unhappiness (ignorance, craving and aversion). Strict rules, including no talking, are part of the ten-day program (Igatpuri).

Parmarth Niketan – Internationally regarded retreat for various yoga courses and meditation in the Himalayas, following the philosophy of HH Pujya Swami Chidanand Saraswatiji Maharaj. Attend the Ganga aarti in the evening or the annual International Yoga Festival. Some rules apply to the stay at the centre (Rishikesh).
Men's Publications/Blog
GQ India – Indian version of the International, premier men's lifestyle magazine
Mans World India – Luxury Lifestyle magazine for Indian men, operating since 2000
MensXP – Men's Lifestyle website for Indian men, covering many topics, including grooming, health and celebrities.
The Good Men Project – International library of articles about men and modern life dilemmas and relationships. Check out this featured article by menpsyche on Goodmen: What She Means When She Says 'You Don't Get It!'
Men's Health – Well-known international magazine addressing many aspects of men's health, including entertainment, fashion and fitness.
Voice Male Magazine – Explores masculinity and men's health and self-improvement through a diverse range of contributors.
MenPsyche– Offering guidance to young people and anyone interested in personal development or 'stuck' with a complex modern life dilemma.
Check out this Self Help Guide For Men – 5 Lessons That Help When Being Alone.
Articles
Men and mental health: Why we need to have more conversations about it (Forbes)

Men, Mental Health and the Reluctance to Seek Help (Patients engage)

Men's Mental Health Matters Too: How Patriarchy affects men's lives (Cadabams Hospitals)
Mentors and Male Influencers in India
Neeraj Chopra – Olympian, Javelin Thrower – A role model for training, fitness, health and commitment.
Ranveer Allahbadia (Beer Biceps) – Ranveer has a range of businesses. His YouTube channel, geared towards health and lifestyle topics for an Indian audience, has some excellent information and sensible advice on fitness, nutrition and general self-improvement. No doubt he is one of the top male influencers in India.
Parupalli Kashyap – Olympian, Badminton – Badminton is among the most popular sports in India amongst amateur athletes, and Parupalli exudes hard work and professionalism as a top-ranked international player.
Hrithik Roshan – Actor – Although a naturally physically gifted man, Hrithik provides a great example of how to overcome various life challenges, as well as how to be a gentleman.
Pankaj Advani – Multiple Snooker World Champion, Pankaj competes on the international stage and goes about his sport without fanfare and accolades.
Randeep Hooda – Another person blessed with natural physical traits, Randeep is anti-bulking in the gym and not interested in six-packs. He focuses on core strength, diet and a good attitude.
Rajyavardhan Rathore– Politician/Minister, Former Olympian. Switched from international sports to the demanding domain of politics to work for society.
Milind Somani – advocates a healthy, balanced approach to life for men of all ages and one of the best male influencers in India.
MS Dhoni, cricketer – An Indian cricket icon, MS Dhoni is the ultimate example of a team player and displayed leadership and a professional and humble manner on and off the field.
Somdev Devvarman– For long, the Indian tennis landscape was dominated by Mahesh Bhupati and Leander Paes and that's when Somdev Devvarman came into the picture. Only 29 years of age, Somdev picked up gold in the 2010 Commonwealth games and to top it has one of the most amazing physiques we've seen on tennis players of this generation. Some even claim he reminds them of a desi Rafael Nadal!
Sunil Chettri– After Baichung Bhutia, Sunil Chettri is the most well-known name in Indian football in the modern era and is the only Indian player to have played abroad. He played for the MLS side Kansas City Wizards in the US and even made a substitute appearance against Manchester United in a pre-season friendly! He was also set to sign for English side Queens Park Rangers but the move never materialised, since Chettri didn't get a work permit.
Virat Kohli– Virat Kohli, the brave new icon of Indian cricket is a huge fitness and nutrition freak. His fitness levels are apparent from his incredible fielding skills and his ability to bat with the same intensity and precision for hours.
He doesn't eat junk food, doesn't smoke and doesn't drink and despite playing so many competitive matches for so many months, he manages to stay away from injuries. His fitness mantra – he doesn't eat more than he can burn.
"I try to eat as light as I can for dinner. During game time, I have protein shakes with carbs. And I take my carbs from good sources. I don't touch junk food unless it is in a place like Kochi where you are completely drained and it is a one-off.", he told Forbes India.
Books for Men
What the Heck do I do with My Life? How to Flourish in Our Turbulent Times' – by Ravi Venkatesan
Dear Stranger, you deserve to be loved. This is one of the books that every man should read.
The Art of Attracting Abundance: The Essential Guidebook to Master Visualization and Achieve your Dream Life' – by Rajesh Vairapandian
The Fit Indian – Tackles attitudes and myths towards fitness
Think Like a Monk – Best-selling book on happiness and positive thinking by Jay Shetty
The Art of Dating for Indian Men
12 Rules for Life – An antidote for chaos
How to Win Friends and Influence People
Sulk or Seize: How to Seize Every Opportunity and Make the Best of Your Life
Please share it with others if you found it helpful. Pin it below for later reference.
DISCLAIMER– Menpsyche has compiled these mens resources for information ONLY. We do not endorse or make guarantees regarding the quality of services and assume no responsibility or liability for outcomes arising from the use of these services.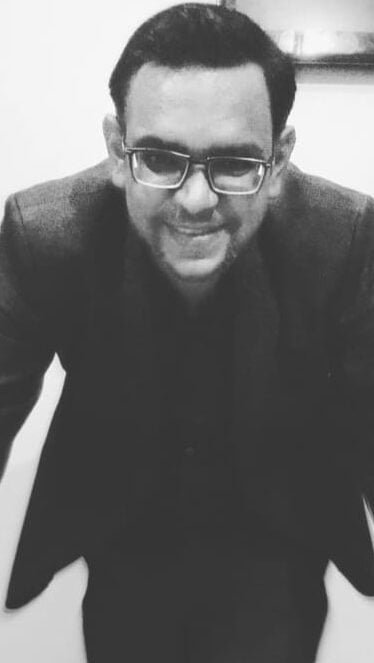 Harsh is the founder of menPsyche. He enjoys using his extensive research and writing skills to communicate ideas and concepts, with the aim to improve people's lives. 
Harsh trained as a Communication Engineer and  published a MSc (Research) thesis, as well as worked in a variety of marketing and consultancy roles.