Why is there a trend of more casual wardrobes for men?
How does a sharp suit make you feel? Even if you are a simple guy, a suit can make you a confident, authoritative, sharp, simple guy. So why do I get a bad feeling about the future of suits and formalwear?
We no longer do things the same way in the modern world – business, relationships, leisure. So I ask myself what will happen to the direction of men's fashion in this unprecedented era of societal change.
What could be the impact of all this change in our formal fashion and style? Below I discuss some of the questions I have been pondering of late.
Table of contents
Fashion Forward
I admit I like wearing formalwear. I value my suits and formalwear and feel great when I put them on.
But I suspect that they may be going by the wayside. When it comes to men's fashion and style, a more 'casual' air has been apparent in many domains for some time.
'Business casual' is an ingrained style now. A few domains still only accept the suit, but I suspect that may eventually disappear or be modified somehow. When I want to feel confident formalwear is still my go-to style.
But I also have to admit that they are not always physically comfortable; it is more a psychological comfort where they hit the mark. If my sweatpants made me feel powerful, I suspect I might try to somehow style them into a business-sports-casual look, much to society's disapproval.
One of the reasons the billionaires give for developing the signature style of dressing is to lessen the sheer volume of decisions they have to make every day. One less decision they have to make, out of the thousands or even millions, balancing their billions. To bring it to the level of us mortal beings, it probably makes even more sense.
In the past, it was mainly the wealthy who used to dress for every occasion. That became one of the Signatures of the Perceived Rich.
With that came the symbols or brands of clothes worn by the perceived rich. However, it is now the richest ones on the planet who do the OPPOSITE and spend very little on fashion and style. These days it's considered bad form anyway to buy too much onto 'fast fashion' or frequent, cheap purchasing.
Individual Style Statements
With more and more startups, work-from-home situations and digital businesses emerging, individual style seems more prevalent, reflecting your personal brand and your business.
No longer required to dress the part for an employer, the decision now turns to what image will work for my business and clients. For some guys, the decision may be more about what works best for them in order to deliver the best results for the client. I believe individual style and style statements will become more prominent as the traditional structures in society change.
Middle Ground For Middle Men
But with this change in choices and options, what effect will it have on making men conscious about fitting into a whole new set of 'tribes' and therefore taking a bland, middle-ground approach?
Will we see more 'neutrals' – instead of black and white, will we all be dressed in grey? And will we all be dressed in 'casual' trousers?
I noticed with myself that I tend to tread very safely now I'm not sure of the rules. Finding a role model is quite a challenge in itself.
Fashion Self Defense
I sometimes feel men use clothes as self-defense against the world, change and even their partners. If the rules are so varied and formalwear looks 'old-fashioned,' how do we navigate the style scene now?
Not every guy knows what looks good anyway. At least formalwear had rules and predictability and therefore, 'safety.' Now we style-challenged fellows are left to defend ourselves without a sword.
We have a shield in our clothes, but with no formality, how will we survive and flourish? Clothes are also part of our self-image and identity. What is the effect of removing formal and polished versions of ourselves? Are job interviews and weddings the only place we can appear confident and stylish now?
As mentioned, I prefer the physical comfort of casual clothes, yet I only really remember clothing occasions when I was in formals. One thing is for sure – if I really want something in life, I will wear my formalwear. Where is all this headed? Who will guide us forward?
The Future Of Men's Classic Formalwear
There will always be a demand for formalwear for traditional and ceremonial events. Depending on your job, the humble suit may remain part of a formal presentation.
But the more casual our lives get and society evolves, I wonder where my innocent suit will fit. The fashion designers still feature formalwear in their collections. It's not about the design though it's more a reflection on modern society. Options are everywhere, live how you want, dress how you want! The freedom we are gaining translates to freedom of dressing.
But is this pushing aside the formalities of life, not just in fashion? I look forward to dressing formally. I look forward to invitations where I can put on my modern-man-superhero-confidence outfit and feel great!
Perhaps I should start wearing a suit to pick up the milk? Who knows, I might start a trend. Hopefully, there is a future for a formal-loving guy like me. I might indeed start a trend if I am the only one left wearing formals at my next public outing!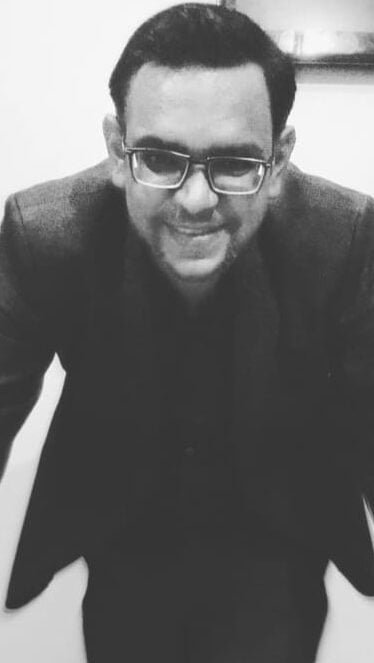 Harsh is the founder of menPsyche. He enjoys using his extensive research and writing skills to communicate ideas and concepts, with the aim to improve people's lives. 
Harsh trained as a Communication Engineer and  published a MSc (Research) thesis, as well as worked in a variety of marketing and consultancy roles.