List of some of the best podcasts for men's mental Health, wellness, depression and anxiety that you can stream on spotify and itunes. This is an unsponsored post.
Mental health issues and anxiety can be crippling for sufferers. People often feel isolated and misunderstood and frequently then search for services, help and a friendly voice who knows what they are going through.
Podcasts are an ever-increasingly popular way to consume information – you can take advantage of the time while driving, on the train or commuting to work, at the gym, while cooking, or going to sleep at night!
Health is a popular podcast topic, with thousands of professionals and individuals sharing personal experiences, all available to you 24 hours a day.
The Role of Podcasts for men's Mental Health
Podcasts are a source of entertainment, but many creators produce informative sessions with invaluable personal and professional advice and stories for listeners.
It is hard to overstate India's mental health challenge, now and in the future. India will soon be the largest population in the world, so how can health services hope to keep up with demand?
The WHO estimates that between 2012-2030, the economic loss to India attributed to mental health conditions will be 1.03 trillion (USD)(1). But more importantly, think of the impact on each individual life.
For those who cannot access health services, what are their options?
Many turn to online information due to its accessibility. Listening to people talk about relatable issues can also make you feel less alone with your problems and feel connected.
With millions of podcasts available, it's hard to know where to begin, so MenPsyche has done the work and compiled our selection of mental health podcasts from India and worldwide. See our reviews and episode recommendations below.
1. Coach for Mind
Just one scroll through the list of titles in this podcast, and you can immediately see the usefulness of the topics covering mental health and related issues like depression, anxiety and relationships. The range of topics is extensive and relates to the Indian context. Hence, making it one of the best podcasts for men's mental health to start with.
The host is Mr Lekh Bajaj, a Clinical Psychologist and Psychotherapist, who offers clinical experience on topics ranging from stress management to personal development, and counselling. Given that not everyone can afford regular consultations with health professionals, this podcast, whilst not a substitute for individual advice, offers some direction for those facing issues alone and without resources.
Episode recommendation – What is (SAD) Seasonal Affective Disorder (in Hindi)
2. The SOS Show with Suchita
The SOS Show with Suchita has a great objective – attempting to demystify and break taboos surrounding mental health, which is one of the main problems in this vital pillar of health. The podcast includes interviews with innovative people in the field who try to redefine mental health and create awareness, not fear, about a problem almost everyone faces at some point in their journey.
Recent topics include online dating, childhood trauma, men's issues and other interesting mental health topics.
Episode recommendation – Online Dating, Love & Mental Health
3. The Mental Illness Happy Hour with Paul Gilmartin
A popular podcasts for men's mental health, taking on challenging topics and deep-diving into a wide array of current mental issues.
Guests open up about traumatic incidents and provide insight into the personal side of mental health not often disclosed. Paul Gilmartin sensitively tackles many issues very relevant to men, including expectations, anger, meaning and purpose and other emotional and societal topics.
Paul has an extensive catalogue of podcasts that you can play whenever you are ready for a deep dive. Most sessions are over 1.5 hours.
Episode Recommendation – What is a "Good Asian Son?"
4. Psychology in Hindi– Podcast for Men's Mental Health in Hindi
The Host, Saurabh Gandhi, discusses unbiased and research-based psychological topics in Hindi and doesn't just offer talk but includes useful, actionable steps and tips to help listeners who are looking for answers.
Topics include relationships, life hacks, finances, modern dilemmas, and psychology. Browsing through the list of past programs, you will see a very diverse range of topics that are not often covered by other presenters.
Episode Recommendation – 5 Things That Only Men Can Understand
5. Young, Dumb and Anxious– Podcast for anxiety and depression
Anxiety can be a crippling problem many people suffer from in their daily lives. Young, Dumb and Anxious is an easy-listening podcast by Aaliyah Kashyap, a podcaster taking on modern dilemmas particularly relevant to young people. Topics include social media, embarrassing moments, loneliness, party culture etc.
The podcast makes people feel less isolated with their problems as the host talks in a very relatable manner and from personal experience. If you feel isolated or suffer from introversion and difficulty integrating into regular life, Aaliyah offers useful insights into the life that some struggle with every day.
Episode Recommendation – My Experience with Party Culture
This podcast is perfect for those who suffer from crippling social anxiety and are looking for the latest treatments and stories of recovery.
The host is Sebastian van der Schrier, who has recovered from social anxiety, conducts interviews with psychologists and fellow sufferers to address common problems, and listens to incredible stories of recovery. It's a worth-listening to podcast for mental toughness and wellness. The podcast covers the latest techniques and solutions for people.
Social Anxiety Solutions is an excellent podcast for sufferers allowing them to work through the associated issues surrounding social anxiety, such as shame, fear, loneliness etc. and eventually work towards a potential recovery.
Episode Recommendation – I tapped during a triggering situation, and I was able to calm in just 15 minutes.
7. Tiny Leaps, Big Changes
This podcast focuses more on personal development, and host Gregg Clunis features relatable topics that often hold people back and affect their health and quality of life.
The podcast topics include getting a better job, dealing with rejection, myths around success and your productivity.
Overall this is one of the most valuable podcasts for men's mental health with simple strategies but potentially significant life-enhancing outcomes.
Episode Recommendation – Your Idea of Success is Wrong
8. The Anxious Truth
Another podcast for anxiety and depression, The Anxious Truth, offers support and information for anxiety sufferers. The host, Drew Linsalata, covers relevant anxiety topics such as everyday fears like flying, how to live with anxiety, life hacks, sleep and insomnia, recovery programs and a whole host of personal issues related to panic attacks, anxiety and mental health.
It is a handy podcast for those who suffer from debilitating anxiety and panic and need help and guidance.
Episode Recommendation – Sleep Related Anxiety: Three Common Fears and Themes
9. Therapy in a Nutshell
A very knowledgeable and easy-listening host, Emma McAdam is a licensed therapist who tackles various mental health issues in an understanding manner.
She focuses on the message that mental illness is a severe and real health problem and then turns towards research to let listeners learn about recovery and treatment.
Emma is an enthusiastic and empathetic therapist with a list of podcasts that will probably cover something to help you on your mental health journey. Her significant experience is obvious, and many will benefit from her helpful insights.
Episode Recommendation – The 6 Most Common Types of Intrusive Thoughts
10. Managing Manhood
Listen to MenPsyche's Harsh Kushwah feature as a guest on this podcast geared towards the everyday man.
The friendly discussions attempt to open up topics that the ordinary person can relate to, such as life experiences, work, communication and business, providing insight into men's psyches!
Can't Find Anything Suitable?
Sometimes what you are seeking is very personal – perhaps only you know the topic in-depth. If you can't find a podcast that caters to your interests or needs, you can always start your own! Podcasts are relatively easy to create, and you never know who you might help.
Besides, you can read a number of articles available out there. For Starters, here's what we recommend-
References
1. WHO Mental Health Report India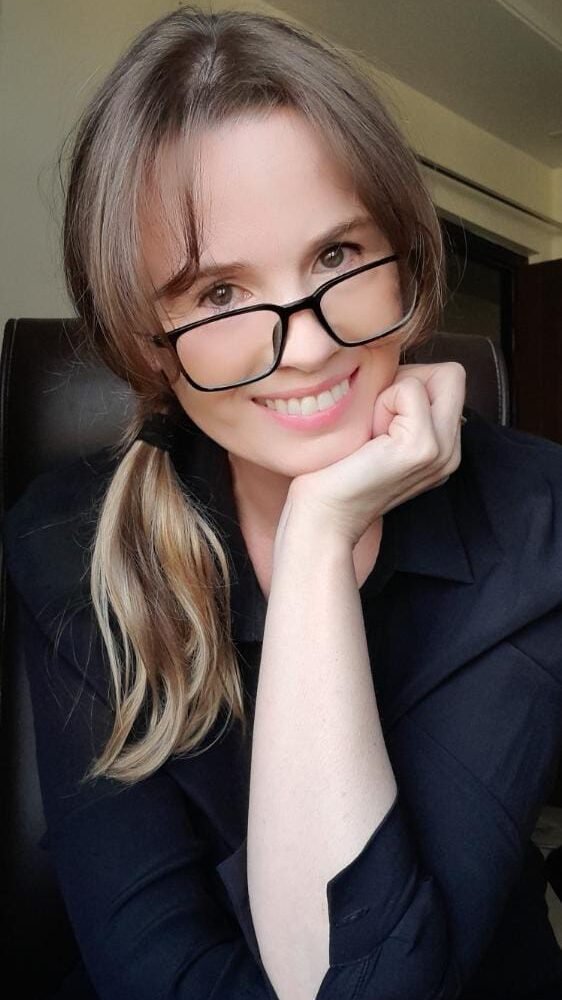 Jennifer is the co-founder of menPsyche. She holds an Applied Science degree in Public Health & Health Promotion and authored the 'Personal Disaster' book series. 
Jennifer has a vast range of experience across many domains, including extensive international exposure.