Men's travel outfits, fashion tips and a shopping guide to reach your destination in style.
I don't know about you, but "cool" and "long-haul flights" don't necessarily go together. Long-haul flights are uncomfortable, we all agree. And "cool" can take a backseat to practicality on flights.
It's okay if you are flying in the pointy end of the plane, but it's hard for the rest of us to look stylish with no sleep and leg crampsWhat if you can create a stylish, comfortable outfit?
Now there's an idea!
With some planning and thoughtful shopping, it is possible to maintain your fashion sense and style on your next long-haul flight. Many of us have found ourselves in this stressful position – running to the shops for a last-minute purchase when we realise we have nothing 'good' to wear on the flight!
You are not alone if you dread the long-haul flight yet dream of looking like a celebrity when you arrive at your destination.
Online shopping has made planning and finding what you need easier.
---
Smart Fabrics – Non-Iron & Stretch Fabrics
Comfort is paramount on a flight, but you need to be mindful of the purpose of the flight. Are you heading away for a beach holiday? Tracksuit pants are perfect!
Or are you meeting a client or employer at the destination airport? Are you struggling to plan your travel outfit to make an impression on arrival? Enter the stretch chino.
Stretch chinos are a great alternative to joggers if you need to look slightly elevated when arriving at your destination. Are you meeting the new business partner in chinos or joggers? Unfortunately, first impressions count.
There are suits now designed for travel, too – for those who need to hit the ground running.
Wrinkle-free shirts are perfect for keeping that crisp look.
What about jeans? In general, jeans are not very suitable for long-haul travel. As your legs bend and contort for hours, the knees and upper legs take the pressure from the unforgiving denim fabric (not to mention other areas on the body!).
If you can't sit on your local bus for two hours in jeans without discomfort, you might need to search for an alternative bottom-wear option.
Non-IronShirts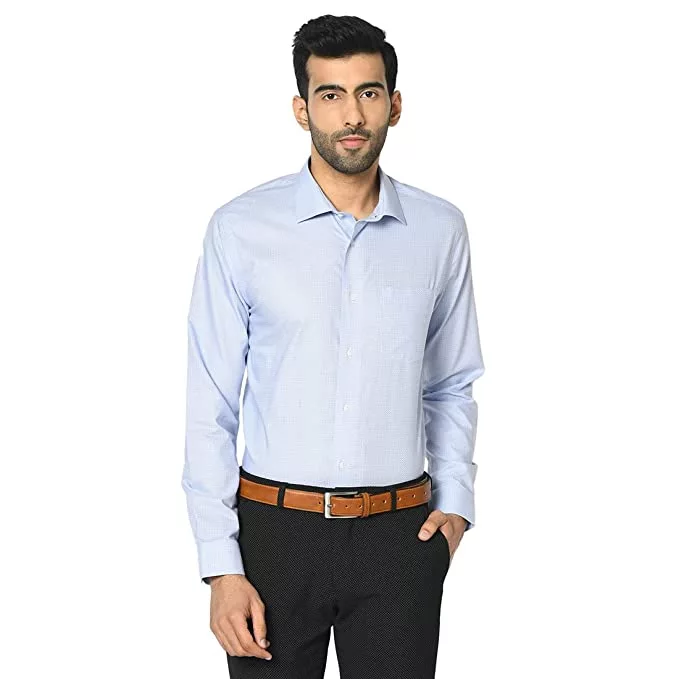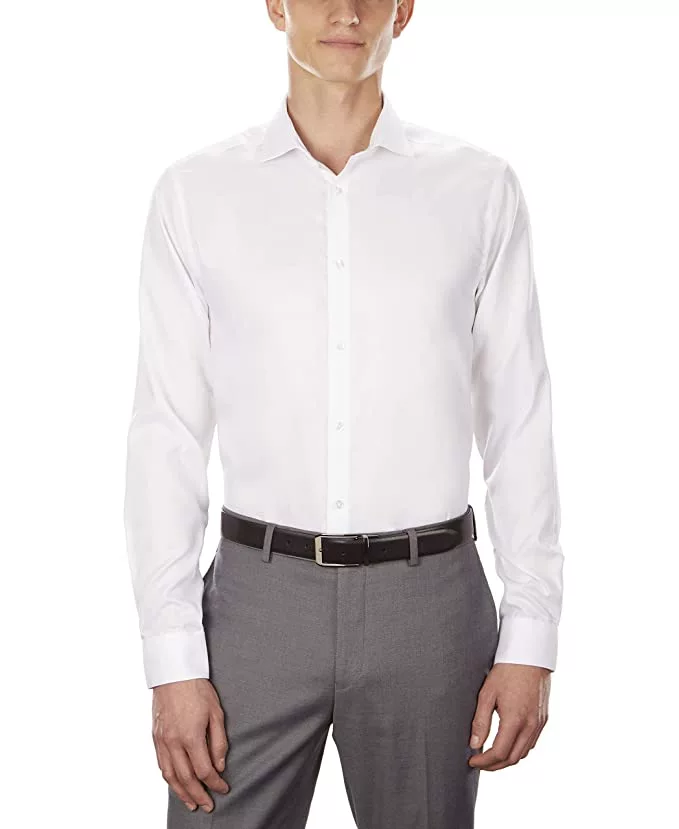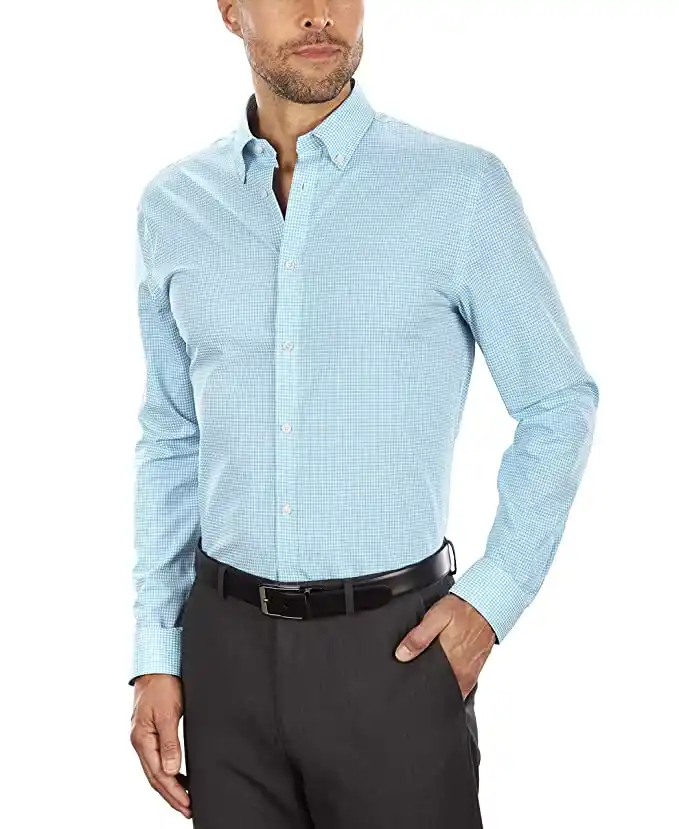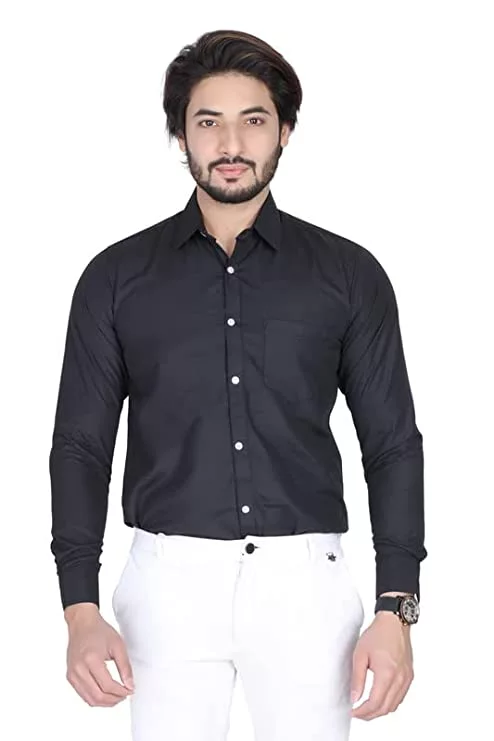 Non-Iron Pants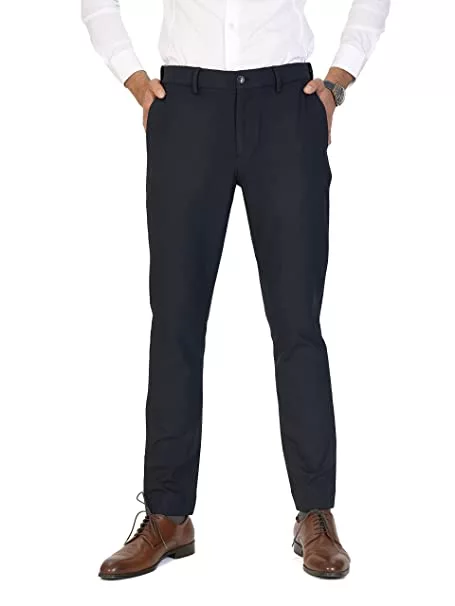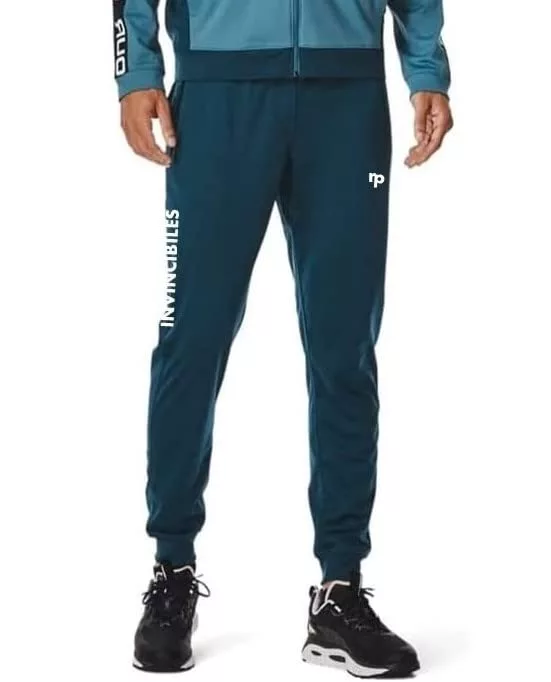 Stretch Pants, Chinos & Track Suits
Travel Business Fashion
Outfit Inspiration 1 – Long tap on the image to pin the look.
Stay Cool – Wear Layers
Planes can be icy – or scorchingly hot. And herein lies the challenge. Airports, too, vary in temperature. To avoid major discomfort on long-haul flights, consider layering your outfit and ensure your clothes are versatile.
One way to layer for men is a lightweight, breathable t-shirt underneath a hoodie, long-sleeve t-shirt, polo top, jacket or sweatshirt. Rather than one bulky sweater, wear several light eight pieces that can be removed or added as required. It might seem like you are taking too many pieces on board. However, you spend most time seated and don't need to carry the items, except at the end of the flight.
Lightweight pieces will also be helpful for your wardrobe at the destination, providing you with multiple outfit combinations.
Layers look cool, too – they show others you know how to wear styles that suit you and that you take comfort but also style seriously.
Lightweight T-shirts
Long sleeve T-shirts/Polos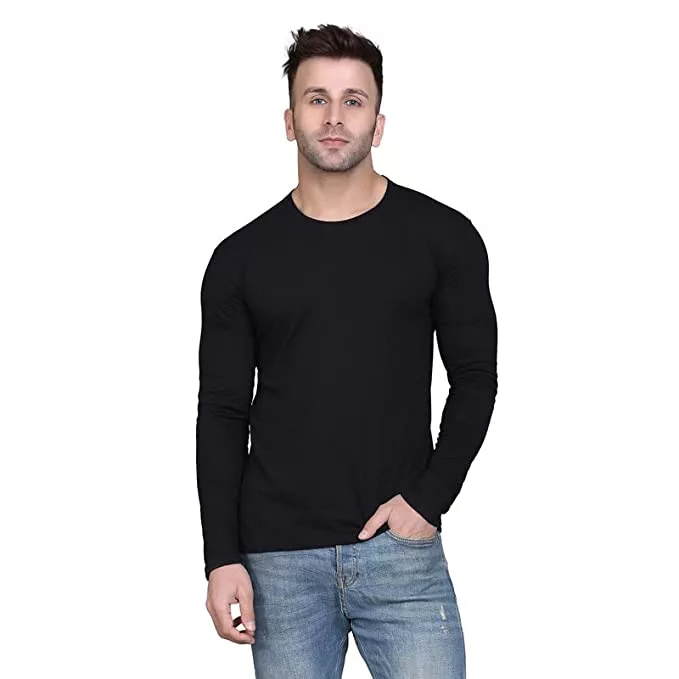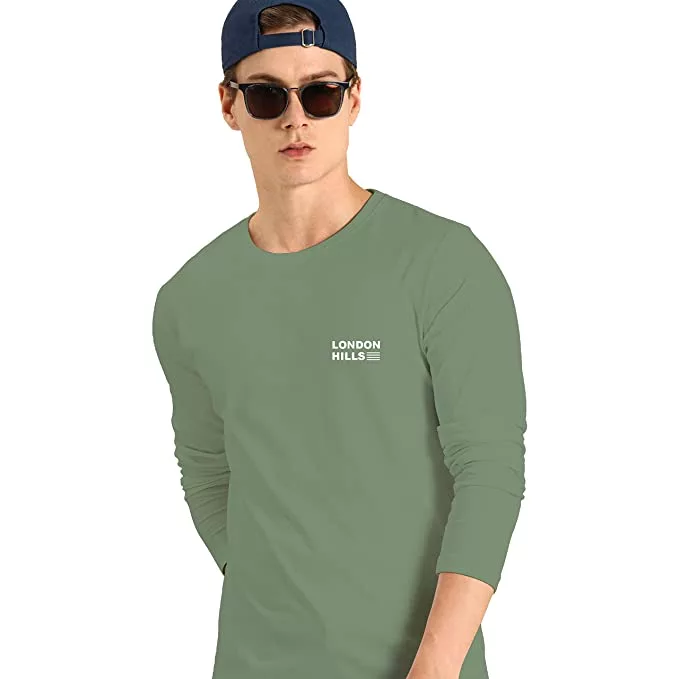 Lightweight sweaters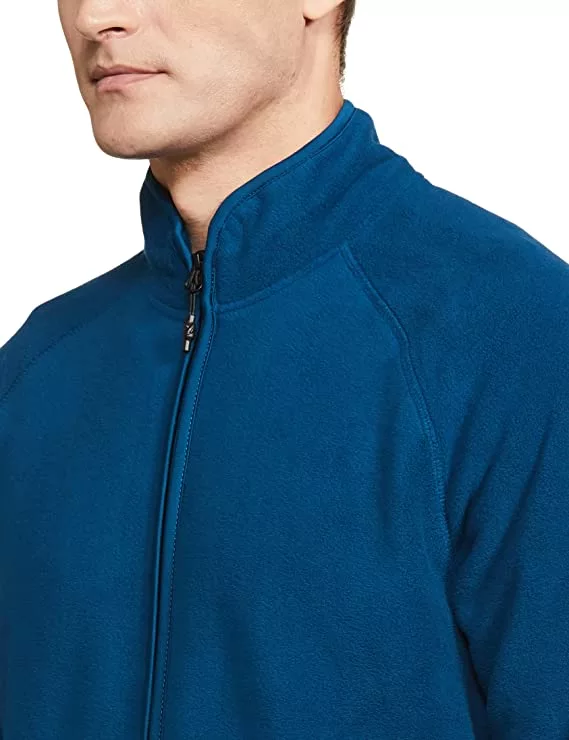 Cardigans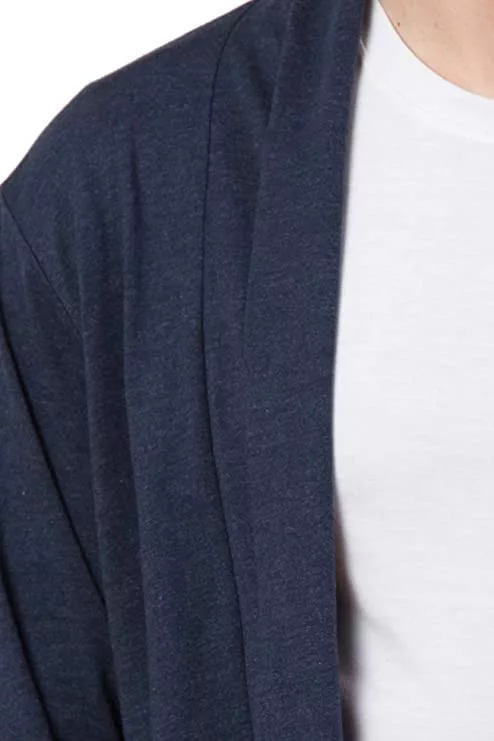 Hoodies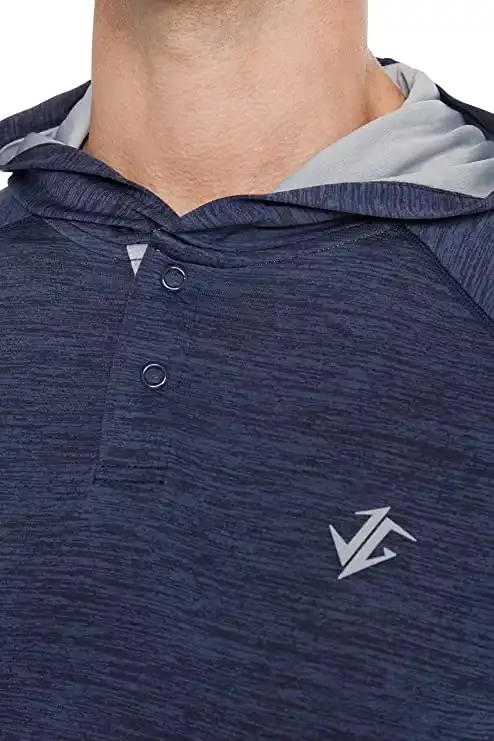 Outfit Inspiration 2 – Long tap on the image to pin the look.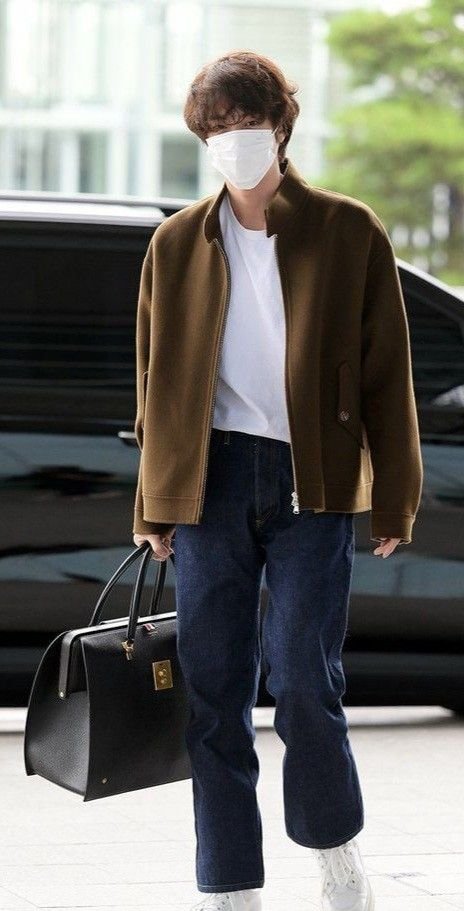 Choose Stylish Outerwear/Jackets
So you didn't manage to remain groomed and now appear somewhat dishevelled. What are your options?
One option is to cover the whole lot under stylish outerwear.
There are so many options available in men's fashion in this category. You can showcase your style with outerwear (as with your shoes), and with the right choice, elevate your simple travel look to something special.
Outerwear is one way to distinguish yourself from the crowd. You don't need to wear it on the flight necessarily (although it can prove invaluable on those frosty night flights), but the items come into their own during departure and arrival.
And who doesn't need more pockets on a flight?
Puffer Jacket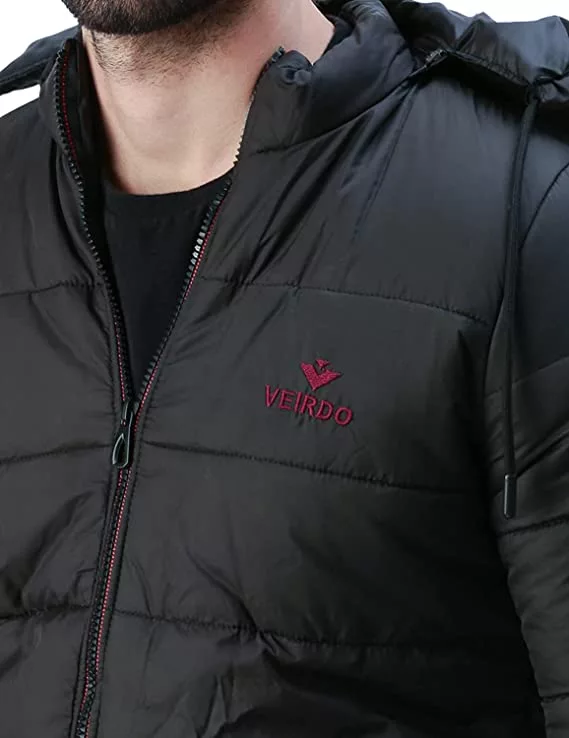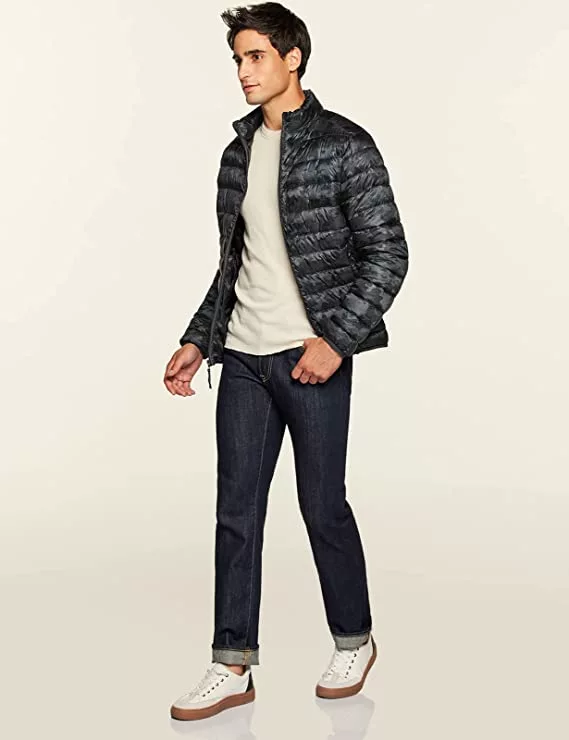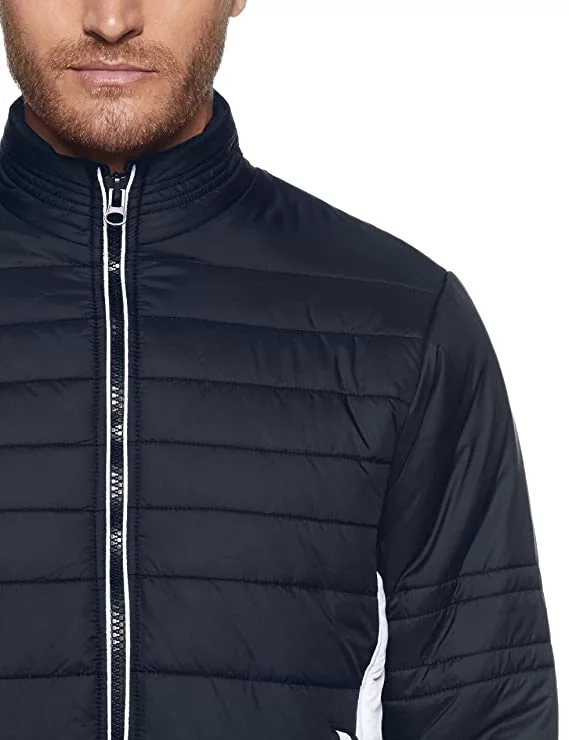 Vest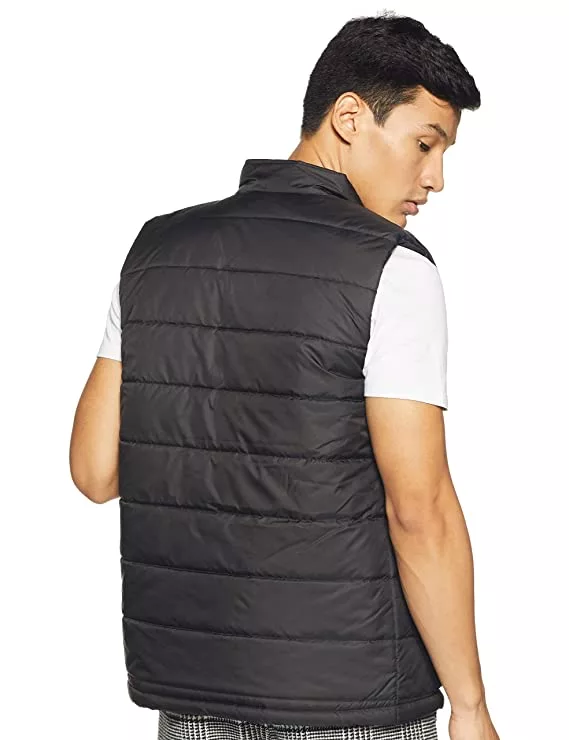 Long Coats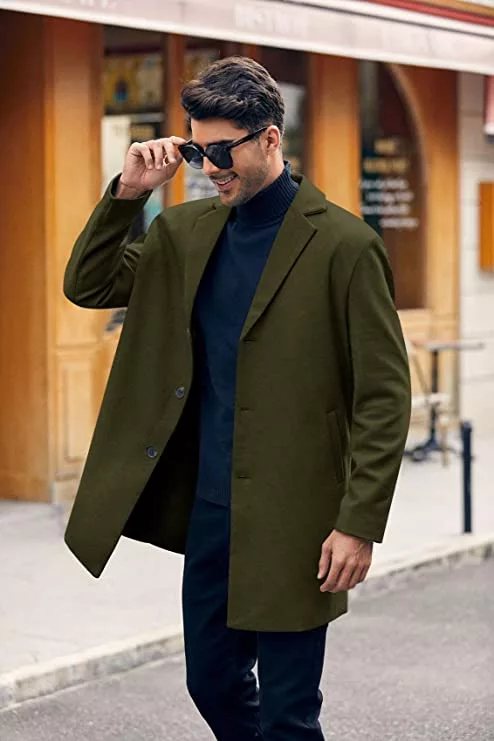 Jackets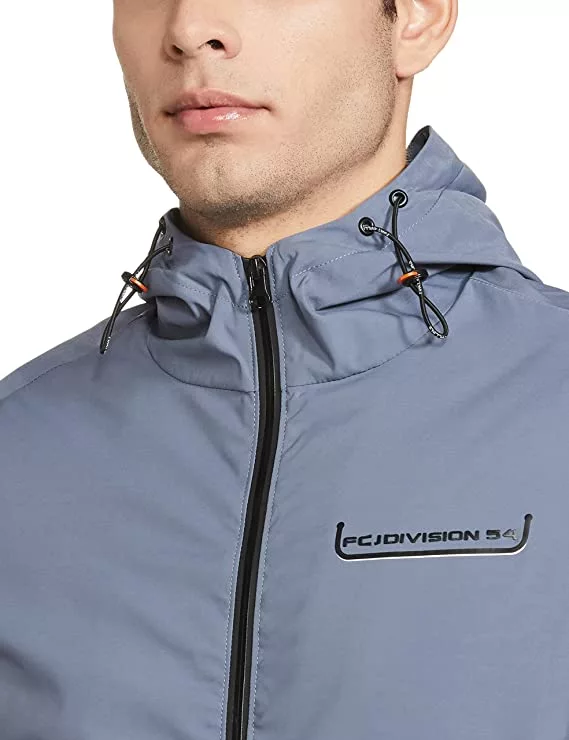 Outfit Inspiration 3 – Long tap on the image to pin the look.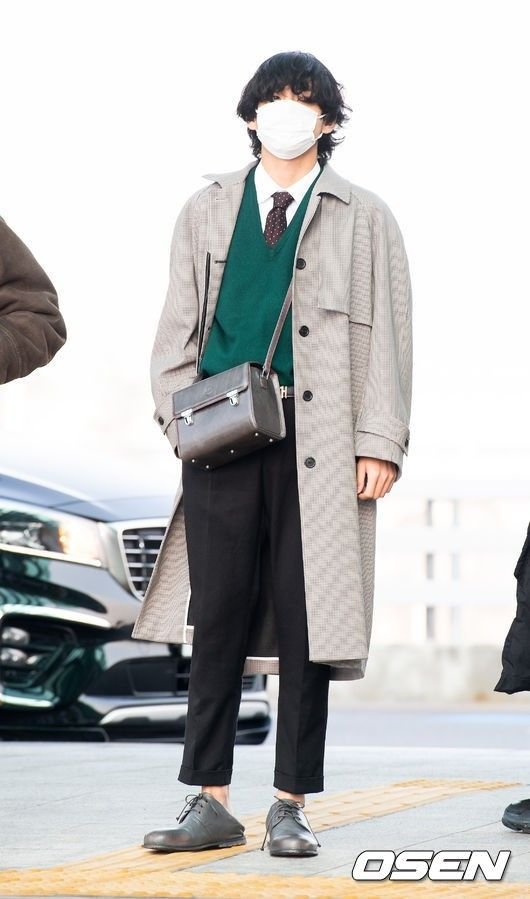 The Perfect Shoes
Shoes are a crucial travel essential to get right when flying. Whether it's running madly for the boarding gate, carrying heavy luggage, or for in-flight comfort, choosing the optimal pair of shoes will be the difference in your overall travel experience.
Like outerwear, shoes are an area where style and comfort combine in endless options for men.
Trainers or sports shoes are the obvious choices.
Versatile and comfortable, you can run to catch the gate before it closes,
Consider shoes without laces for the most convenient option on board and pre-departure. Airports often have rules relating to security and footwear, and men often have to remove theirs, so seek out airport-friendly shoes if this bothers you.
An excellent option for travel is a sports shoe-hybrid style that works for casual and semi-formal occasions. Any space you can save in the luggage department is a bonus! But shoes are an area of men's fashion that allows style to make a personal statement. A good pair of shoes can transform your entire outfit. Also read- 5 must have shoes for all men in 2023.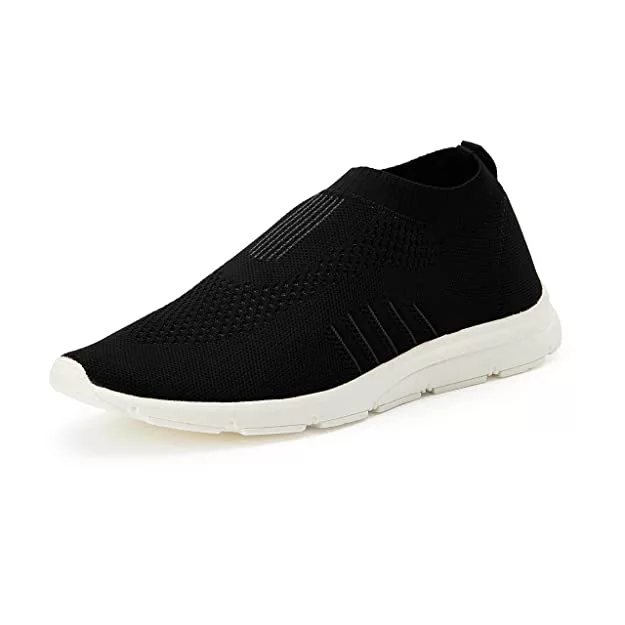 Stylish Travel Accessories
Accessories are another way to add instant cool and up your style quotient.
A run-of-the-mill tracksuit elevates to a style statement with the right fashion travel accessory.
No one wants extra weight or hassle on their flight, so look for options that can work hard for you and multitask pre, post and in-flight.
Scarves
Never underestimate the power of a simple scarf when packing for your next flight. The size and weight only add a little to your baggage allowance but can add a lot to your comfort. Scarves can be handy on flights, for sleeping comfortably overnight and at the airport as you wait for your transport.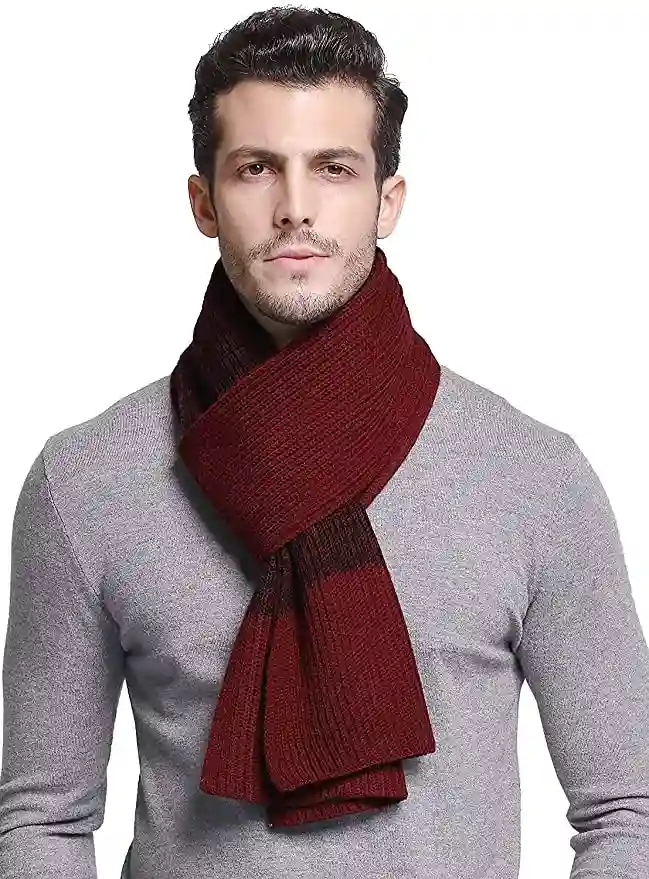 Headwear
With a dual purpose of keeping warm and looking cool, headwear can make a simple outfit look ultra stylish (Check out how many celebs use this style accessory at the airport).
Of course, another use of headwear is to hide the 'bedhead' hairstyle you have acquired on your long-haul journey!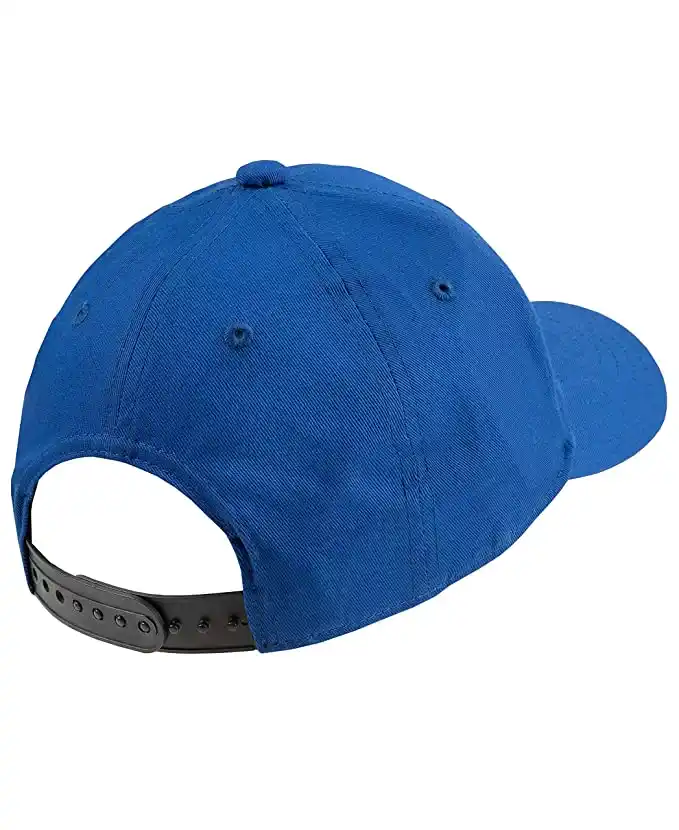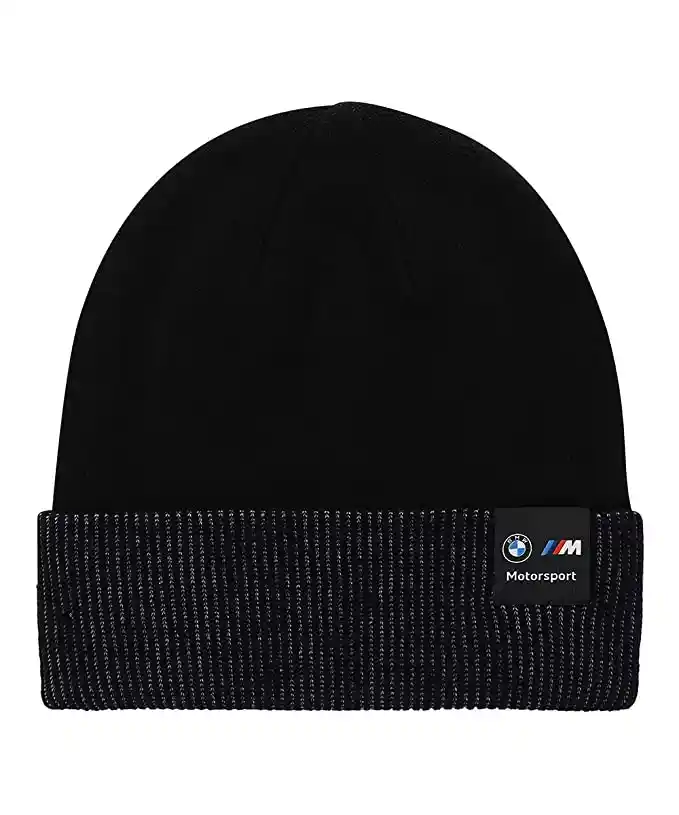 Passport Pouch/Convertible Laptop Bag
We all know the hassle of carrying the necessary documents and personal items while travelling. They need to be in easy reach. Consider a stylish travel wallet, passport pouch or convertible /laptop bag.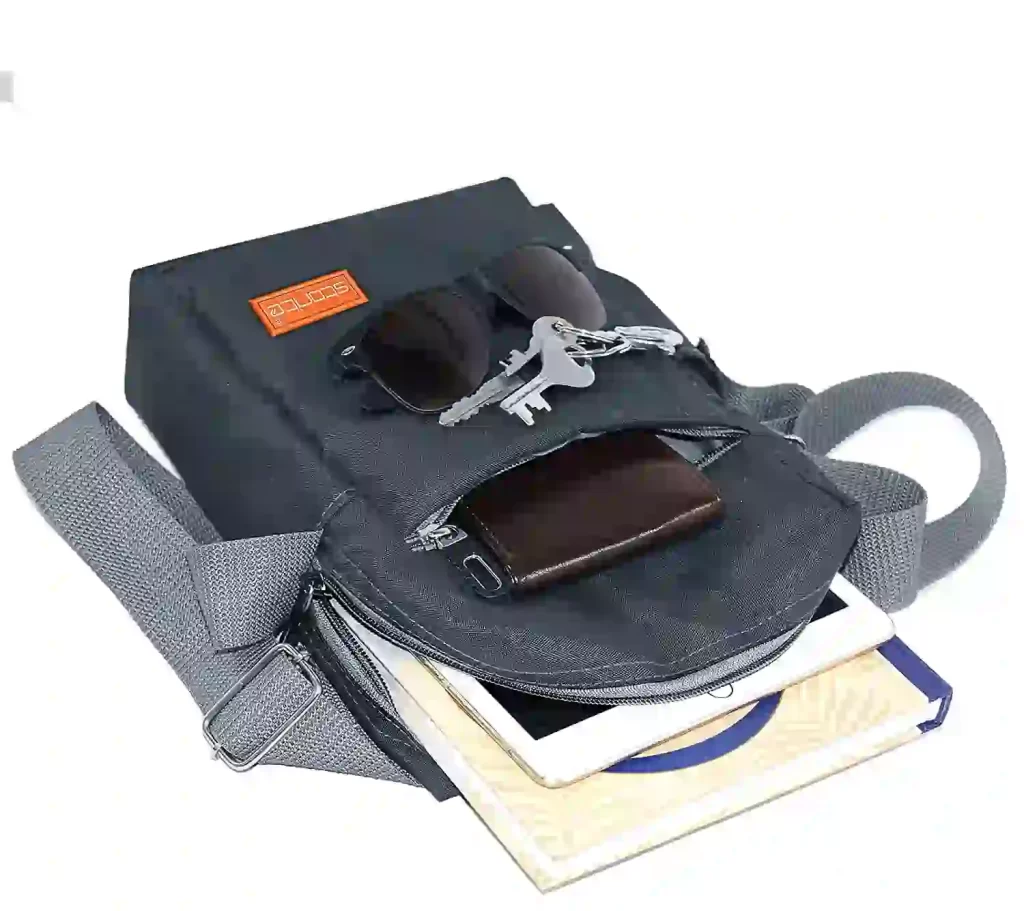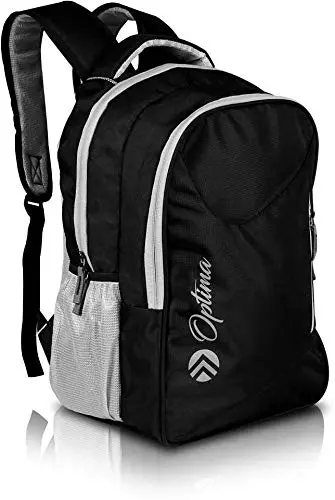 💡 Shopping Tips – In-Flight Planning
Create a Pinterest board full of ideas, outfits and fashion before you go shopping
Choose styles that can multitask – business to casual occasions, convertible bags, winter layers etc.
Once you find your perfect piece, consider buying two (or more) in different colours.
Think about colour choice – will your purchase go with the rest of your wardrobe?
Compare trend, durability and cost. Generally, a trendy piece will not be as useful long term as a classic fashion item. Expect to pay for Classics upfront, but wear it for longer.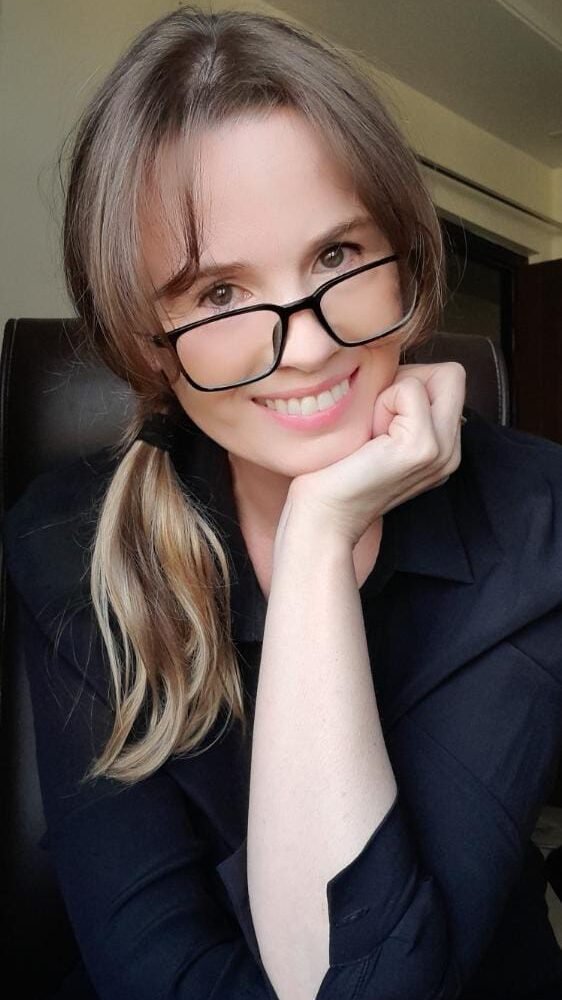 Jennifer is the co-founder of menPsyche. She holds an Applied Science degree in Public Health & Health Promotion and authored the 'Personal Disaster' book series. 
Jennifer has a vast range of experience across many domains, including extensive international exposure.