I have always looked forward to summer because it's an excuse to cut off my hair and feel lighter and somehow more 'free.'
Short haircuts for men are like a man's suit – neat, practical and serve a purpose. And like a formal suit, very stylish and sophisticated.
There is a huge variety of short haircuts available for guys, so don't think it is just a boring 'short back and sides' you have sport around town these days.
Table of contents
Buzz Cut
Butch Cut
Fade Haircuts
French Cut
High & Tight
Brush Up
Ivy League
Maintenance Tips for Short Haircuts
Essential Short Haircuts for Men FAQs
Short, low-maintenance cuts for guys are trending (look at the recent Football World Cup), but not that always matters. Choosing a haircut that suits your hair type, lifestyle, face shape, and overall image is the better place to start.
Short haircuts are also a perfect option for guys who struggle with their hair texture or are not great at styling their manes.
Here are my thoughts on the best low-maintenance haircuts for men, some tips, FAQs and style inspiration. I hope this guide helps for your next trip to the barber – when you feel brave and want most of your hair gone! (Don't worry, guys, it grows back in a month or two).
Buzz Cut
Okay, let's begin with the most basic style you can get – short all over with the clippers.
Talk about low maintenance. It's the ultra-simple, no-fuss way to style your hair. No products, no grooming, just regular cuts.
Although known as a "military" look, plenty of stylish guys wear a Buzz cut these days for ease and a crisp, clean, simple look.
It's traditionally been considered masculine. However, others have rocked this look – remember Natalie Portman and Jada Pinkett Smith?
The low-maintenance Buzz cut projects a certain power. It can be quite the statement.
It portrays a level of confidence – "I have a little hair, but it's not my whole life, and I'm busy with other things." (Or it could mean you are completely lazy and no longer care!).
Variations on the Buzz cut include the Induction (almost bald – the shortest clipper blade length).
The Burr Cut is another take on the buzz and allows a little more length, so it may suit certain face types better.
If a buzz cut suits your facial features and lifestyle, it may be your best hair decision. Simplify your hair and simplify your life.
Butch Cut
For those who always wanted a Buzz cut but find it's a little too short, a Butch cut might be a style to try first.
The clippers in this haircut are set to a medium length. Therefore your hair will look short but not necessarily as severe as the Buzz, Induction or Burr cuts.
As far as short haircuts for men go, this is very simple, low maintenance and can even be tried at home for those who don't mind some DIY hair projects.
(Similar looks to the Butch but done without the uniform 'clipper' look, including the Caesar or Crew cuts, which have a little more length all over).
Fade Haircuts
The' fade' style is a trendy short haircut for men right now but has always been a classic style found in barbershops or salons.
The variations are what is making the style more popular at the moment.
Essentially these cuts look like the hair fades into the skin at some point, like a tapered style but more pronounced.
It's another fresh, low-maintenance style with more going on than the Buzz cut.
There are variations of the fade hairstyles, most of which relate to the height of the fade or where it starts on the head  –  low, medium or high.
In addition, there are also cool-sounding variations like temple, skin, burst, and drop fades.
The benefit of a fade hairstyle over a buzz cut is flexibility. With more hair to play with comes some versatility in styling. It's still very low-maintenance yet offers more interest for the wearer and the viewer.
It's modern and short – so it will work for many guys looking for more from their haircut than just practicality.
French Cut
The French haircut is modern and trendy. Like other short haircuts for men, it comes in various style options.
Essentially it is a crop-like haircut with short sides, a short back, and a blunt fringe with a longer top that can be styled in several ways.
Whether it's an undercut, curly top, comb over or other variation, the French cuts are low maintenance and practical too.
For some guys, the short haircuts in this article may mean exposing a receding hairline or thinning on top. But the French cut can offer a solution to hide the hairline with a bit of length or curls and also thicking the texture on top.
The overall effect should be that the hair on top is not too long or different from the sides and back.
French cuts are very much wash and wear, however, depending on your hair texture, a good gel or wax can help control and styling.
This short haircut is a little less severe than the buzz cut. Still, it offers an easy-to-maintain style with a relaxed but confident attitude.
High and Tight
Like the Buzz cut, the High and Tight haircut for men is often described as a 'military' look.
You might need a low-maintenance style when busy in the armed forces. If you're busy in civilian life, you might also need this style too!
As it sounds, the style involves very short or shaved, 'tight' sides and back with a longer top, making it appear 'high.'
This style looks like you mean business. It's a definite style choice (whereas sometimes the shorter styles for men can look like low-maintenance is the only criterion).
It can be a more noticeable style than others, so consideration of whether it suits your face shape, head shape, overall facial features, and personality is required.
Brush Up
If you're starting to think short hairstyles might not suit your face shape, think about the Brush Up cut.
BrushUps are a little less structured than the styles mentioned so far.
As the name suggests, the hair on the top is 'brushed' upwards in an unstructured, free-form way, like the popular Quiff cuts, except all of the hair on the top is swept up. The sides are short and consistent, with an overall 'short' look to the style.
It's not a military look – it's more 'undone' but still retains a neatness due to the length.
These haircuts are great for guys who want a neat style but leave little room for a not-so-perfect look.
Brush Up cuts also leave room for styling mistakes (no, it's okay, it's meant to look like that!)
Because the sides are relatively short and neat, it leaves room for a little more length on top. You can have the feel or a shorter style but the versatility of a medium haircut.
The Brush Up length on top can be pretty short or longer, depending on how much effort you want to make keeping the hair brushed up! (and the texture of your hair).
Ivy League
If you cannot attend an Ivy League school, you can always try an Ivy League haircut (at least you can look like you went!).
According to Wikipedia, the Ivy League haircut is known as 'The Princeton' or 'Harvard.'
This conjures up a somewhat conservative 'preppy' style image.
It's actually a very classic, flattering look on a lot of guys, and it is often seen in Hollywood (think Brad Pitt, Ryan Gosling, Matt Damon, Ryan Reynolds, Zac Effron).
The style is essentially a Crew cut with a longer top part at the front (not the crown), which can be parted sideways if desired.
The Ivy League style may also be more versatile and suit more people, particularly those men with rounder faces who cannot pull off the very short Crew cut or Buzz cut looks.
Maintenance Tips for Short Haircuts
SUN PROTECTION – If wearing a super short style – consider sun protection. A hat or sunscreen may be required for those with frequent sun exposure through their job, sports, vacations etc.
HAIRDRYERS – if your short haircut is still random and your hair is trying to go off in its own direction, you can use a hairdryer to make it behave!
SCALP HEALTH. Try to not wash it every day (observe your particular hair and natural oils to determine the washing frequency for your hair)
SCHEDULE REGULAR TRIMS – If you wish to maintain your cool, short-haired look, regular trims are essential (a grown-out Buzz cut can look like a toilet brush pretty quickly!!)
RESEARCH YOUR SHAMPOO – understand ingredients that may suit your hair (and skin) type. You might accidentally be drying out your hair and scalp.
ENJOY SCALP TREATMENTS – A nice, soothing treatment for guys with short hair is a scalp scrub. With your hair kept short, a good head massage and scalp treatment can be one benefit of shorter hair, as you can really feel the pressure on the scalp.
STYLE DAMP HAIR – For those with bangs/fringes or a textured cut that needs styling, try applying your hair products and styling when the hair is damp (not dripping wet or already dry).
HAIR PRODUCT APPLICATION  – Less is more. You can always add more, but try removing too much five minutes before you need to leave for work! You can rub a small amount between your hands to warm the product to ensure even distribution. Clumps of visible hair products are not as sexy as you may think.
FAQs on Short Haircuts for Men
WHAT TYPES OF PRODUCTS CAN I USE ON MY SHORT HAIR?
Here is a basic summary of some hair products and what they do –
Gel – Coats hair, shapes and holds; shiny look
Cream – Slight hold, shaping, light feel, moisturises dry hair
Pomade – Good for hold. Boosts shine (slick look)
Clay  – Good for hold – Matte finish, add texture, choppy or messy  appearance
Salt Sprays  – Add texture and light-weight hold; thicken fine/thin hair
Hairspray  – Holds style (light, medium, strong)
Wax – Add texture and hold
WILL A SHORT HAIRCUT SUIT ME?
It's true, the type of short hair you choose is important. 
Guys with rounder faces may need to add height to balance their proportions. A Crew cut, a Buzz cut, or anything that rounds the face further will not necessarily flatter.
Similarly, a man with a very long, thin face may not want to accentuate the length by wearing very short sides with height at the top of the head.
Most guys can pull off a short haircut with some consideration for facial proportions.
(Beards are another way to balance out the short hairstyle too).
WHAT ABOUT THE GREYS SHOWING IN MY SHORT HAIRCUT?
Two words – George Clooney.
Okay, that's an annoying example,  I know. 
If you have a full head of grey, it's easier in some ways. If the greys are just starting to appear and you are transitioning into grey, that can cause a few more problems.
Consider a Buzz cut or variation, as it's much harder to see hair colour at all when it's extremely short.
Fade haircuts can blend the grey into the skin. 
Wear a longer top section or bangs/fringe if this is where the greys are prominent.
Dye your hair
For those who like their greys, consider this – A study showed that 72% of women surveyed found men with grey hair more attractive.
That begs the following question…
DO WOMEN LIKE SHORT HAIR ON MEN?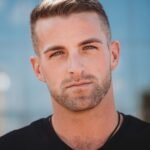 Short hair on men has traditionally been seen as 'masculine'.  
And despite what many men think, lots and lots of women are attracted to bald men.
Time and time again, women say it's confidence that is attractive.
A short haircut projects confidence.
(Are you hiding behind your long hair? Not always. Of course, many women like the long hair look, too.).
And Remember – Individual women like different things! If someone doesn't like you only because of your hair, then perhaps you don't want them around!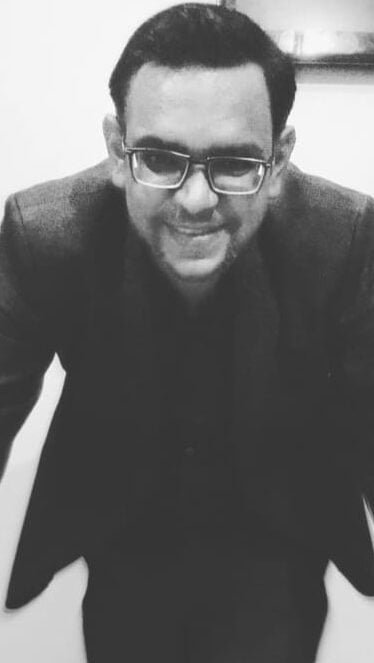 Harsh is the founder of menPsyche. He enjoys using his extensive research and writing skills to communicate ideas and concepts, with the aim to improve people's lives. 
Harsh trained as a Communication Engineer and  published a MSc (Research) thesis, as well as worked in a variety of marketing and consultancy roles.