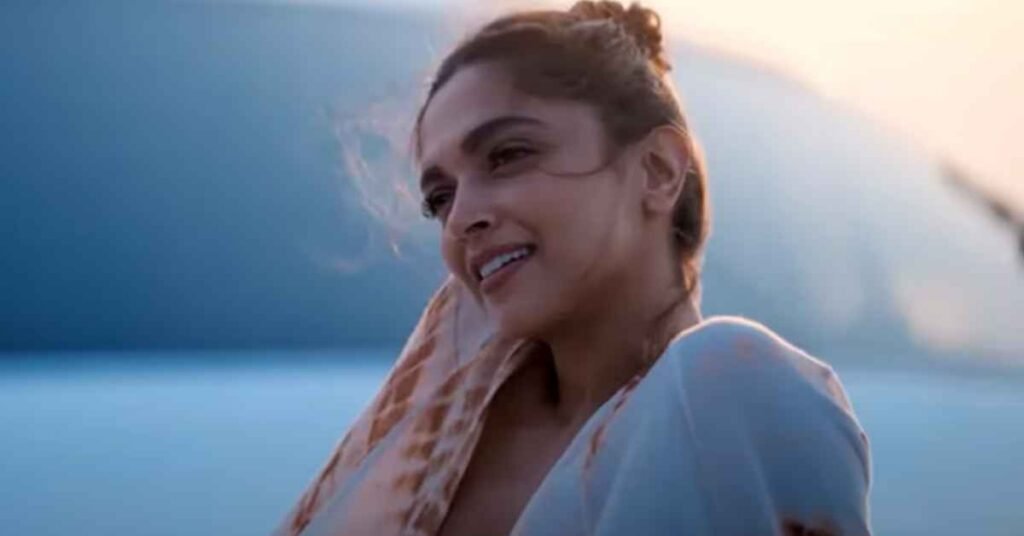 ---
Would you rather be on holiday instead of working? Do you daydream about your next travel experience? Modern life is hectic, and we all need a break for our mental health. But travel is more than a break; it offers a chance to grow, learn, and experience new aspects of life.
Worrying about travel costs can put a downer on your plans. No worries! Here we have listed out a range of travel places in India for every budget.
There are endless combinations of accommodation, transport and experiences across the cities of India. As you plan your next trip, you will notice India has an excellent range of budget and mid-range accommodation options available to suit everyone, including hotels, homestays and hostels.
And for those with a big budget – don't worry about going abroad for a luxury vacation – India is home to some of the world's most stunning, top-rated luxury hotels and once-in-a-lifetime adventures.
Travellers can usually find a budget and a luxury option in every city!
Below we aim to offer ideas that will broaden your horizons while planning your next fantastic travel experience. And we also have an exciting freebie for you- "The Ultimate Travel Bucket List Template" that will help you to edit it and pen-down the dream places you wanna visit easily.
(Note – Your city of origin will impact the overall travel budget as transport costs will vary).
Budget 10-20k
1.Manali (Himachal Pradesh)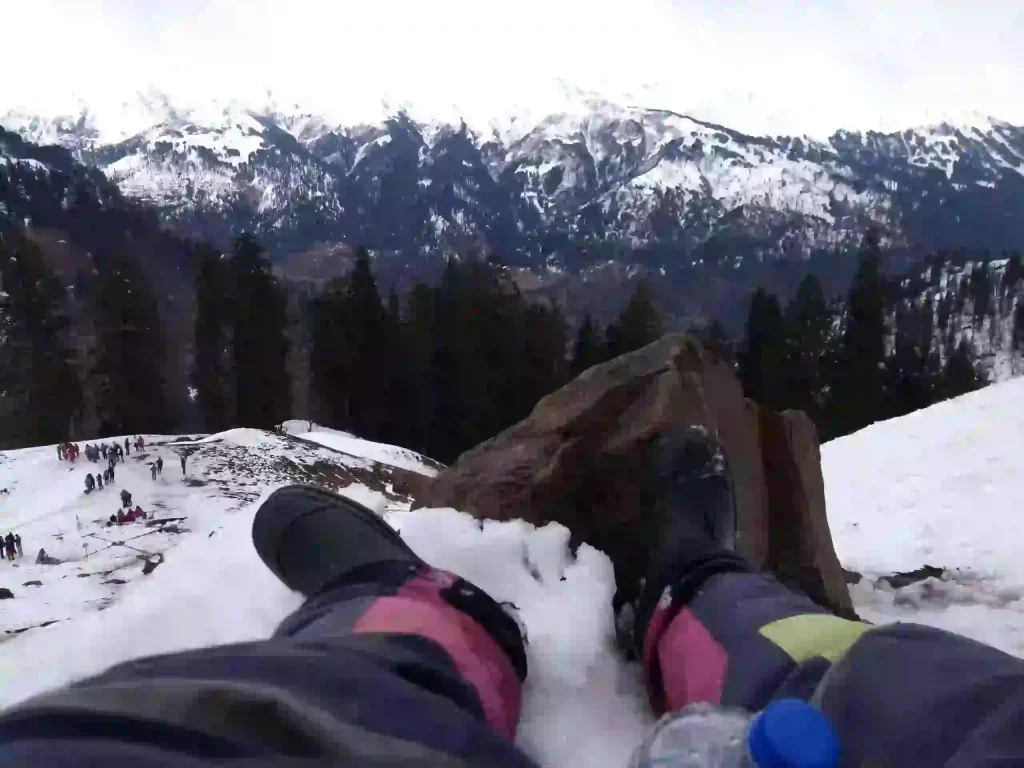 A perennial favourite, Manali is a mountain delight and a beautiful part of India to visit. It's one of the best places in India to travel, and people will be jealous of your fantastic photos of the scenery in this mountain escape. The accommodation is highly affordable yet offers excellent value and an unforgettable travel experience.
Best for – honeymoon, fitness &trekkers, college students, backpacker hobbyist, nature/scenery, photography
2. Wayanad (Kerala)
If you want an affordable wildlife holiday amongst lush forests, consider planning a trip to Kerala. The town of Wayanad is an oasis amongst the greenery. It's the perfect choice for those looking for a romantic getaway who enjoy nature and rural scenery away from the hectic cities.
Best for – city getaway, wildlife enthusiasts, honeymoon, cultural activities
3. Nainital (Uttarakhand)
It's another in our list of budget-friendly places to visit in India. Get your phone camera ready – Nanital warrants your best photographic skills! Another gem in the north of India, this beautiful town is blessed with multiple stunning lakes and scenic views. Nanital offers travellers an affordable holiday with luxury experiences such as boating and a trip to the famous Jim Corbett National Park.
Best for – families, couples, honeymoon, lake activities
4. Mangalore (Karnataka)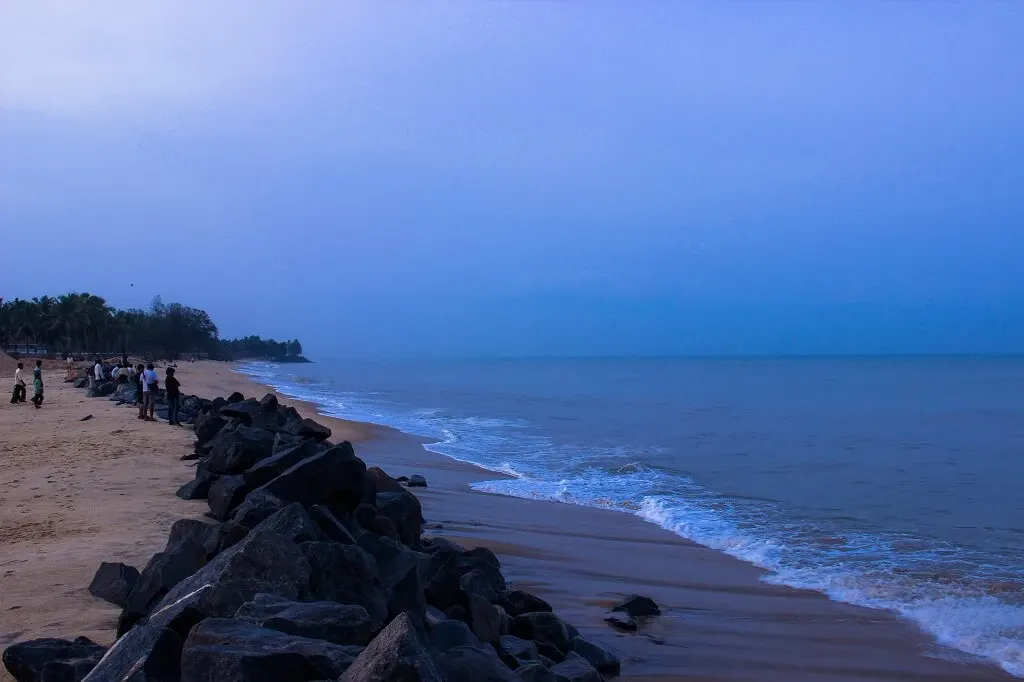 Skip the crowds in Goa and try a beach getaway in the seaside town of Mangalore. The accommodation ranges from atmospheric beachside cottages to quality motels with all the amenities. Indulge in water sports, or simply turn off the phone and sleep on the beach!
Best for – beach and water sports, honeymoons, families
Travel Budget – 20-30k
1. Shimla
Nothing compares to waking up to a snow-capped mountain vista from your hotel room. Travellers in India head to the mountains to escape the summer heat each year, but Shimla holds an all-year-round appeal. Don't bother getting your passport out to see some snow – it's right here in India!
Best for – snow, scenery, trekking, summer-getaway
2. Jaisalmer (Rajasthan)
The opposite experience to Shimla is the charm and romance of a desert adventure. Jaisalmer is the perfect place for a desert safari – and a truly unique travel experience. Thousands of international tourists flock to Rajasthan annually to capture the desert scenes and experience life in the magical desert state.
Best for – families, couples, solo, history, culture, photographers
3. Guwahati (Assam)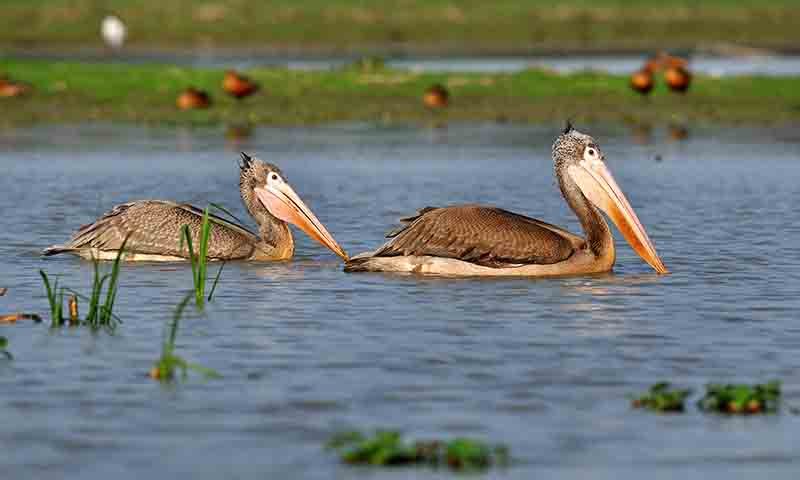 An exciting variety awaits travellers to the North Eastern town of Guhuwati. The city is ideal for those wishing to visit the many temples in the locality. Those travellers interested in wildlife will also have plenty to see. There are also activities such as 4WD tours for adventure freaks in this popular northern city.
Best for – Spiritual, college students, wildlife
4. Aurangabad (Maharashtra)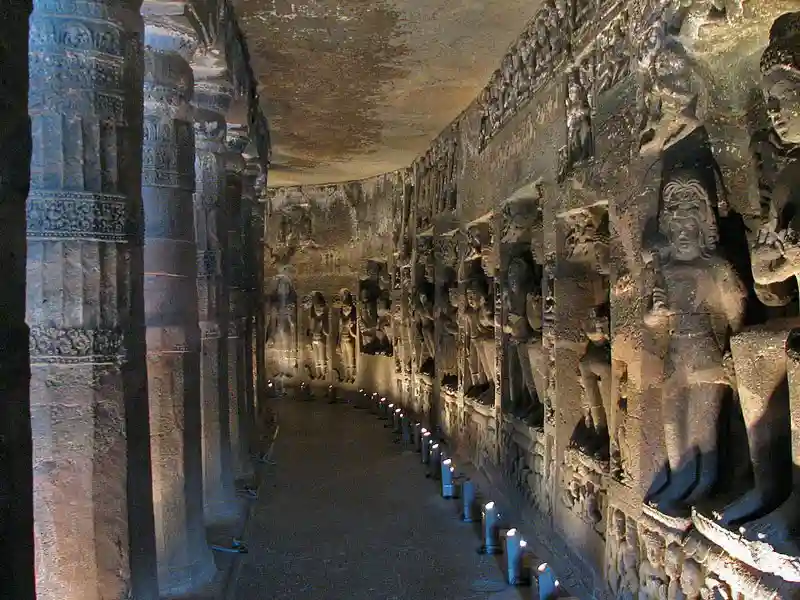 One of India's most fascinating tourist towns, a truly unique experience awaits those who venture into the ancient history of Aurangabad. You will marvel at the sheer scale and history of the Ajanta Caves carved out of the rocky mountainside centuries ago. An international destination for followers of the Buddhist faith, visitors can also visit the Ellora Caves and many exciting tourist attractions for the culture and history-lover.
Best for – explorers, history buffs, families, couples, solo
Travel Budget 30-40k
1. Bengaluru (Karnataka)
More than just an IT hub, the weather alone is enough to draw crowds of visits to Banglore. Enjoy city life, beautiful parks, great nightlife, shopping, food, historical palaces and the feel of an international experience!
Best for – couples, city explorers, nightlife
2. Puducherry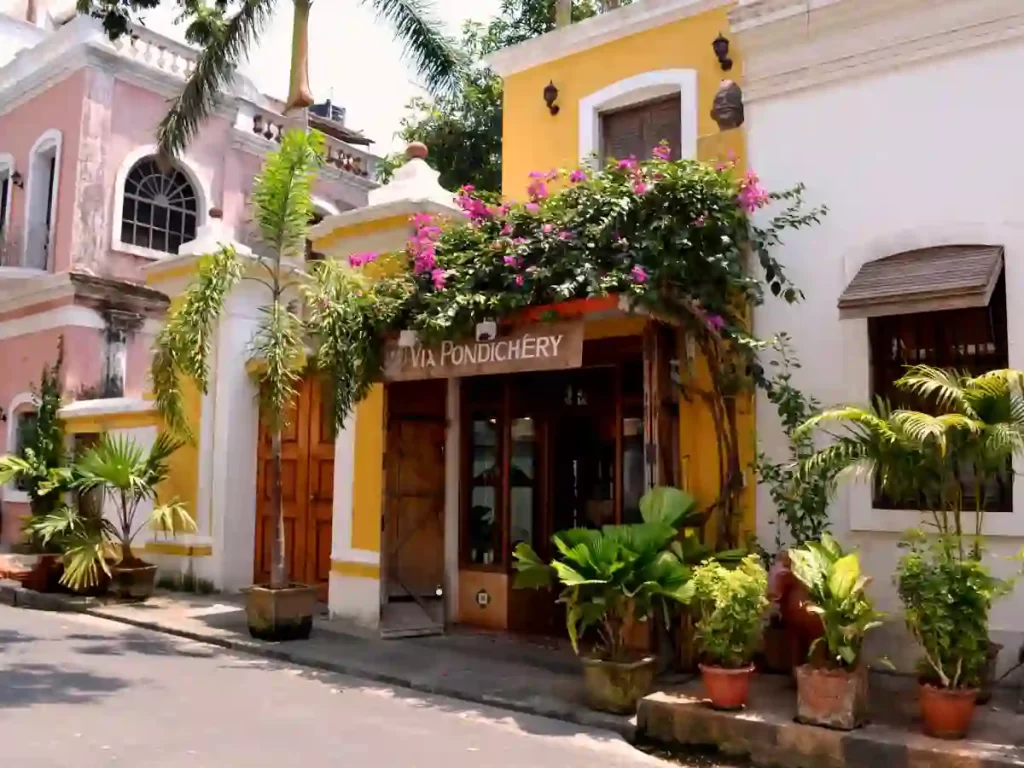 You will not find any other town in India quite like Pondicherry. The city is a charming coastal town influenced by French history, which lends a unique flavour to your Indian travel itinerary. Enjoy the café culture, exploring the streets, architecture and the European feel of this charming southern seaside town.
Best for – beaches and water sports, city explorers, French culture, nightlife, shopping, couples, solo,
3. Chandigarh (Punjab)
Modern architecture, art, and museums await you as you enter the planned city of Chandigarh. Just add a serene and green backdrop to your cultural experience or go shopping and enjoy a genuinely pleasant stay in one of the most accessible cities in India.
Best for –art, culture and architecture enthusiasts, couples
4. Andaman Islands
There is no need to travel out of India to visit an idyllic island oasis – you can experience it all in the tranquil Andaman Islands. A must-visit for Indian travellers, the Andamans offer the bluest, cleanest water and an island experience to remember.
Best for – honeymoons, families, water sports, island adventure
Travel Budget 40k+
1. Mumbai
A shopping and food mega-experience, Mumbai is a great place to explore the history, architecture, quaint laneways, nightlife and endless shopping strips. A top big-city getaway experience for those who chase the hustle and bustle fast pace in India's financial capital. Treat yourself to a sea view in Juhu or South Mumbai.
Best for – Couples, solo, shoppers, nightlife
2. Delhi
One of the world's most exciting cities, Delhi has history, monuments, national memorials, shopping, food and plentiful green spaces to match any international city. There is a vast range of accommodation to suit all budgets. A foodies paradise, Delhi offers endless activities and entertainment for travellers.
Best for – history and culture buffs, foodies, shoppers
3. Jaipur
The capital city of Rajasthan has plenty of surprises and photographic opportunities for all travellers. Visit the Royal past through arts, crafts, monuments and historical sites. In addition to quality hotels, Jaipur offers many stylish villas and independent homes for a memorable travel experience.
Best for – couples, honeymoon, solo, history fans, shopping
4. Goa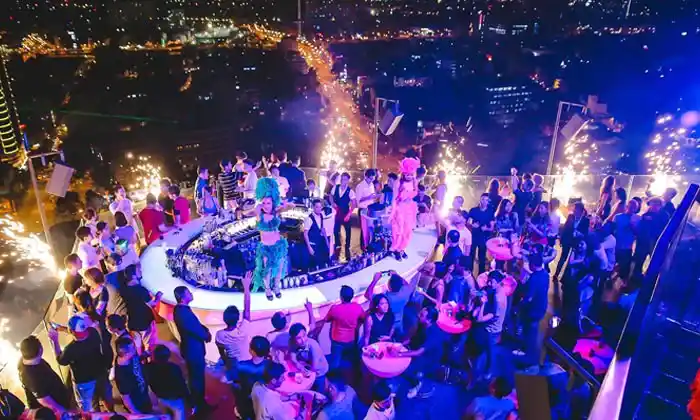 Whether you want to party all night or read quietly by the pool, Goa really does suit almost everyone. A long-time favourite of locals and international tourists, Goa has endless sun, sea, sand and relaxation! For those interested in history and culture, the capital Panjim is an enjoyable city-getaway. Apart from excellent mid-range and luxury hotels, Goa has a great selection of luxury villa accommodations, making it an attractive destination. And ofcourse, one of the best places to visit with friends in India.
Best for – honeymoon, College students, families, special occasions
Ultra Luxury Budget
1. Ranthambhore (Rajasthan)
As we said, we have a list on travel places in India for every budget, here comes the luxury one. Ranthambhore may be the capital of luxury in India! Well-known for its famed National Park, the tourist town in Rajasthan has also become an uber-luxurious wedding destination. It is home to a plethora of world-class hotels, lodges, and venues fit for celebrities and others looking for an idyllic mood for their special celebration. It's the perfect place to relax and unwind and enjoy the opportunity of an exciting wildlife safari on your doorstep.
Best for – wildlife and nature lovers, families, couples, special occasions
2. Udaipur (Rajasthan)
Consistently voted as some of the best hotels in the world, the luxury accommodation in Udaipur is without comparison. Even if the hotels were average, the city would still charm you with its unique feel and unbeatable scenic lake vistas. Udaipur is a perennial favorite amongst locals and international visitors to India.
Best for – special occasions, art lovers, honeymoons, solo, photographers
3. Bandhavgarh (Madhya Pradesh)
Madhya Pradesh is home to some of the best travel experiences available in India and is recognised worldwide as a top wildlife and honeymoon destination. Home to a fantastic array of National Parks, sanctuaries and wildlife experiences, the town of Bandhavgarh is one of many options for lucky luxury travellers to enjoy once-in-a-lifetime experiences. Bandhavgarh is home to uber-luxurious accommodation and the Bandhavgarh National Park.
Best for – honeymoon, wildlife enthusiasts, photographers, solo, couples, families
4. Kochi (Kerala)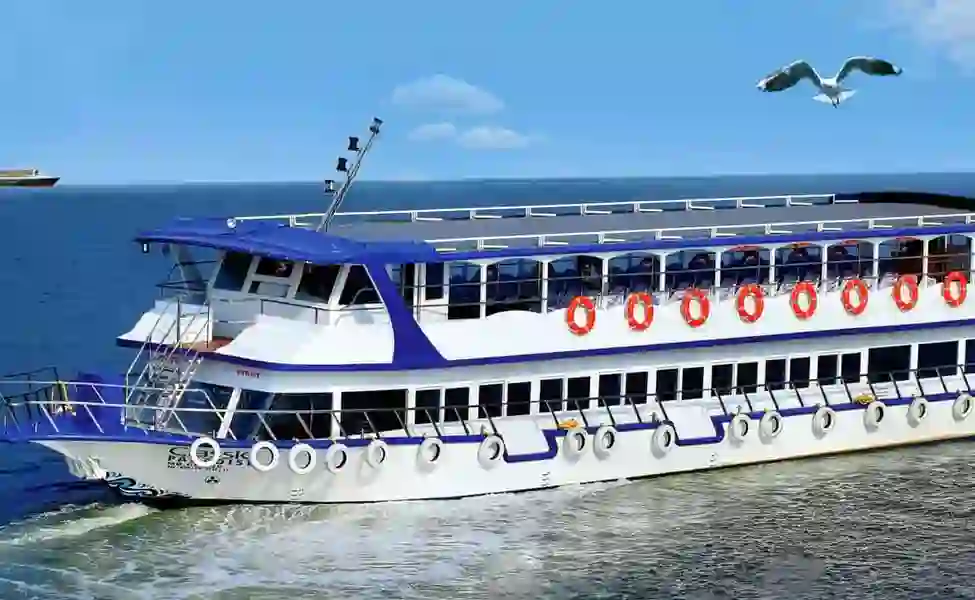 Despite the extensive coastline in India, there are few opportunities to enjoy an ultra-luxury cruise experience in India. Kochi is a picturesque coastal town in Kerala, and apart from culture, history and shopping offer luxury travellers a memorable experience on a luxury lake cruiser. So Travel Places in India for every budget
Best for – Special occasions, honeymoons, parties, families
Tips to Reduce Travel Costs
While planning your next holiday, here are a few ideas to be kind to your bank account-
Consider a shorter stay (e.g. long weekend versus a week-long trip)
Check transport and accommodation rates on different days of the week
Try traveling in the low-season or shoulder-season (and avoid festivals and seasonal prices hikes)
Share costs by going with a larger group of people
Try a mix of accommodation (e.g. four nights in budget accommodation and two nights in mid-range)
Consider a range of affordable local transport if available (bus, auto, train)
Take advantage of discounts and promotional offers
Look for accommodation that includes meals
In addition to hotels, consider quality backpacker hostels and homestays
So, these were some of the best travel places in India for every budget and India offers exciting options across all. The vast range of accommodation, transport and unique experiences means there really is something for everyone. If you enjoyed reading the blog, give it a share!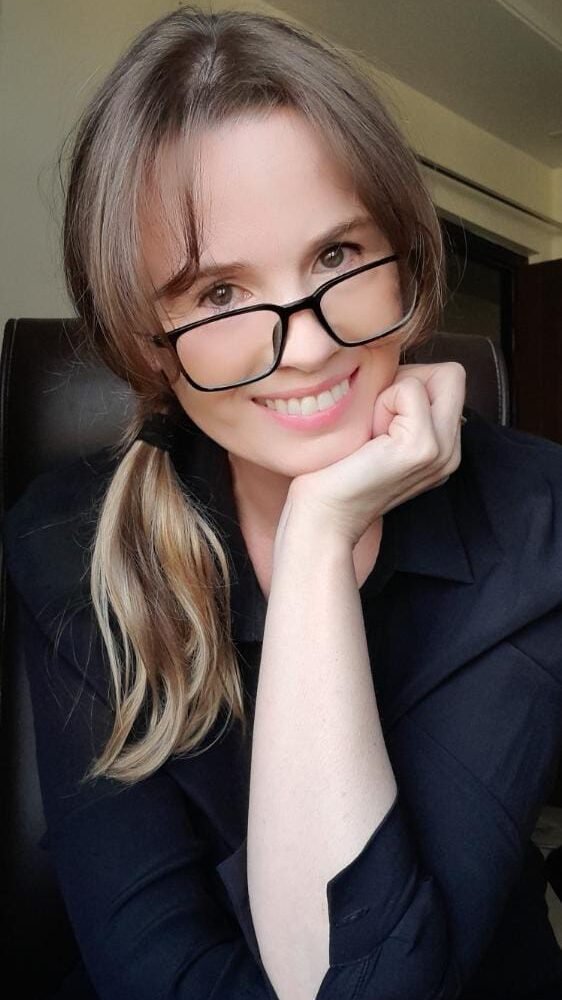 Jennifer is the co-founder of menPsyche. She holds an Applied Science degree in Public Health & Health Promotion and authored the 'Personal Disaster' book series. 
Jennifer has a vast range of experience across many domains, including extensive international exposure.